There are some essential questions or points you're checking yourself when leaving home. Points like do I have my phone, wallet, ID, etc.

I am sure it happened to you once in a lifetime that you've raised a question: "Where are my AirPods?" or "How to find AirPods case?".
When you've lost your AirPods, you know it might be challenging to locate them, and it's even more complicated when we talk about the case only.
This guide will show you what to do if you lose your AirPods case, how to find it, or how to replace it.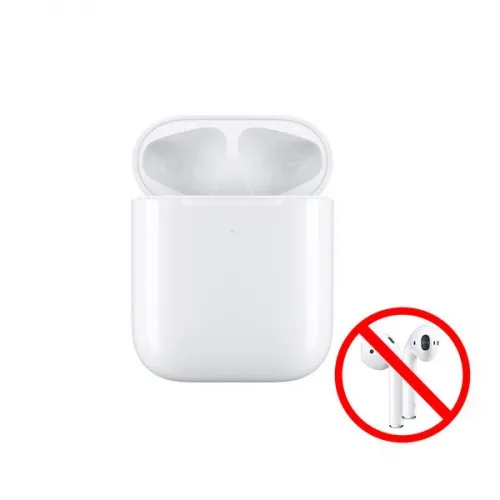 How to Find AirPods Case?
If you're trying to find your empty AirPods case without your AirPods inside, you can't rely on the Find My application since it only locates the earbuds. So when you are still looking for your AirPods case with no luck, your only option is to buy a new one.
1. Why it is so Hard to Find an Empty AirPods Case without the Earbuds Inside
The simple reason is that the case does not have the same connectivity type as the earbuds. That's the main showstopper in this case.

Your AirPods charging case has only one important function – to charge your AirPods and nothing else. Therefore, it does not connect to your device or send any signal.

I assume now it's way more clear to you it would be tough to track your AirPods charging case.
2. Can you Use the Find My Application to Find your AirPods Case?
The Find My application was released in 2010 by Apple, and since then, it's been one of the most essential and valuable applications for Apple device users.
You can track any of your connected devices worldwide by using the application.
Feel free to find more information about the Find My application's functionality here.
If some of your Apple devices have gone missing, open the Find My application and check its location from the device list. You will be able to locate the device successfully in most cases. However, it's not valid for your empty Apple AirPods case. As explained early, the Find My application can only track your earbuds, not the empty charging case.

The Find My application is pretty handy when it comes to the AirPods in a charged state, but it gets complicated when they are dead or you are trying to track your case only.
3. How the Find My Application Works
As already stated, tracking your Apple AirPods charging case using the Find My application is not possible. The reasons are simple:
The Find My application uses GPS and Bluetooth to get the location of the device you are searching for.

When the device does not support GPS or GPS is off, the Find My application will try to locate the device via Bluetooth connection to a device with GPS or a traceable IP address.

For example, if you are looking for AirPods (which have no GPS connectivity), they can be located while connected to an iPhone (via GPS) or your laptop (with a traceable IP address).
While your AirPods are still connected to your device, you will get the most accurate location using the Find My application, with a precision of a few feet. When your AirPods are not connected to any of the devices, the most you will get is their last known location.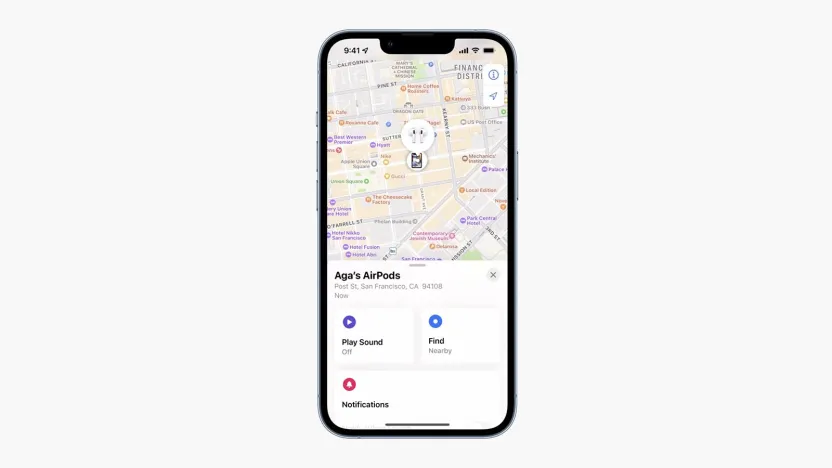 That means your Apple AirPods charging case does not meet the conditions above, so it cannot report its location to the Find My application. Therefore, the only way to locate the charging case is to start searching around and trying to recall the last place/time you saw it.
4. How to Replace AirPods Charging Case
I am sure you might get angry to read this advice, but after all the previous steps, this is your best bet.

I will give you some advice: sit down, take a deep breath and try to recall when you used or saw your AirPods charging case for the last time. Have you checked the most usual place you used to put them in? All of your pockets? Your gym clothes and your bag?
If you have yet to find your Apple AirPods charging case after some time anyway, you might need to buy another one. Yes! You do not need to buy a new set of AirPods, but you can only buy a charging case.
The prices are as follows:
59$ AirPods standard charging case
79$ AirPods wireless/MagSafe charging case
99$ AirPods Pro charging case
Note: There might be several fake AirPods charging cases that could also work with your AirPods. I strictly recommend buying an original one to avoid any issues. There are no guarantees at all.
You could be asking if there is any possibility of getting the AirPods charging case replacement for free. Unfortunately, it's NOT.
Even Apple Care+ does not cover this, which ultimately makes sense.
There is no reason Apple would give you the case for free if you've lost it.
5. Avoid Losing your AirPods Charging Case Again
If you have been lucky enough to find your Apple AirPods charging case or had to buy a new one at the end, I bet you don't want to lose it again.

An easy solution is Apple AirTag – a tracking device developed by Apple.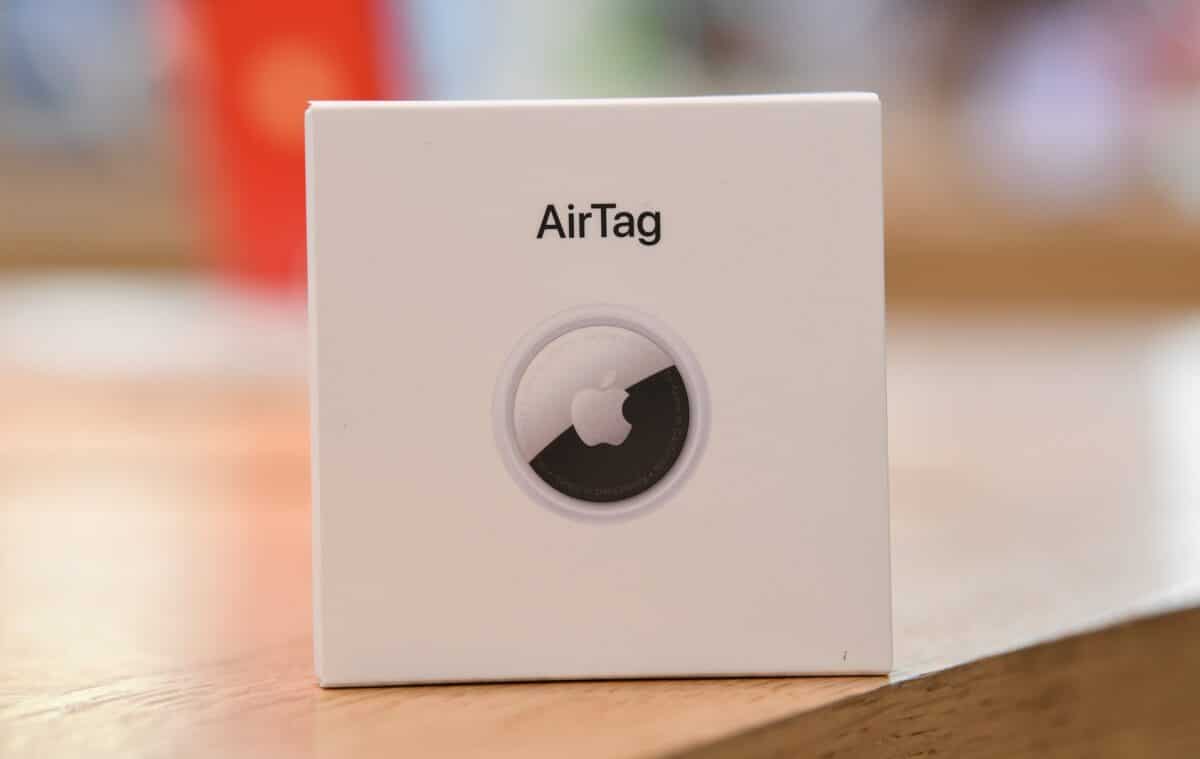 Apple AirTag works the same way as any other devices connected to the Find My application using Bluetooth and reporting their reasonably accurate location. However, there are 2 significant differences:
Battery of AirTag lasts for about one year
Apple AirTag uses a global network of all Apple devices (privately and securely) and provides location data no matter what its location is. So if there is any device within the Bluetooth range connected to Find My application, you can find it.
It could mean that Apple AirTag can pay for itself over and over. You can use it to track stolen bikes, cars, or any other valuables.

You might be asking how to combine the Apple AirPods charging case and Apple AirTag, but there is an easy solution. Just search for an AirPods case holding an AirTag. You won't regret it, and it's worth investing about 40$ in total for both.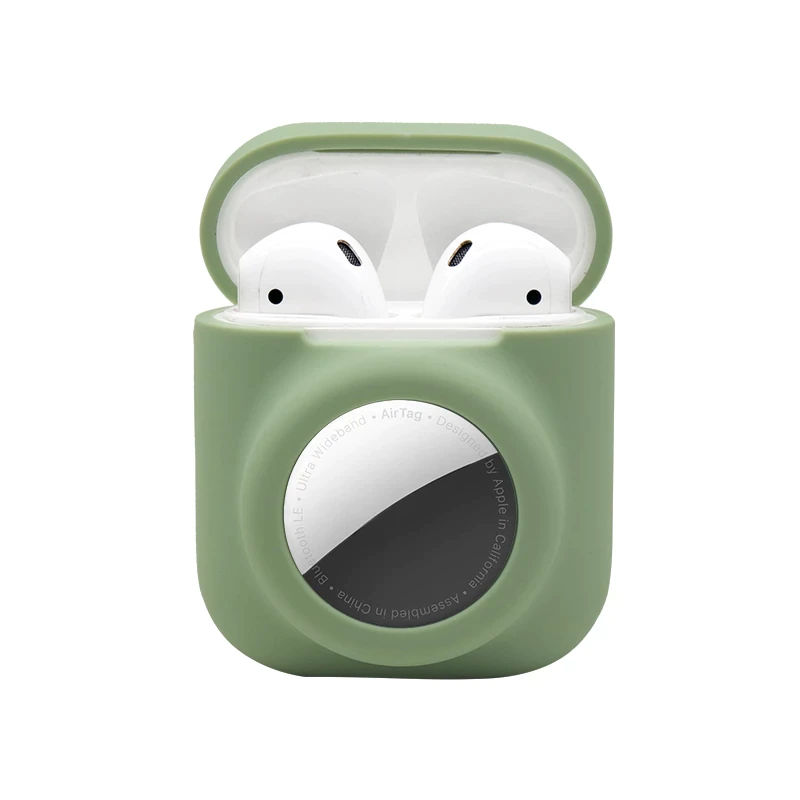 To Sum Up …

Locating your Apple AirPods charging case can be a tricky and challenging task, but possible as well. You need to rely on the Find My application as well as your memory to recall the last location you've seen or used them.

The Find My application will only work to report the location of your earbuds; however, if your charging case is located near them, it might help you at some point.

If your Apple AirPods charging case is empty, you need to be patient and invest some effort into finding them. In any case, it is tough to locate the charging case unless the earbuds are inside.
If your budget allows you to do so, get at least one AirTag and AirPods case that can hold an AirTag for any affordable price.