Vizio TV remote not working is a common issue and many owners reported they experienced this behavior sooner or later. 
Some people resign to solve this issue, but you do not have to be one of them.
You can follow easy steps, and as reported, those steps can resolve more than 86% of cases where the Vizio remote is not working.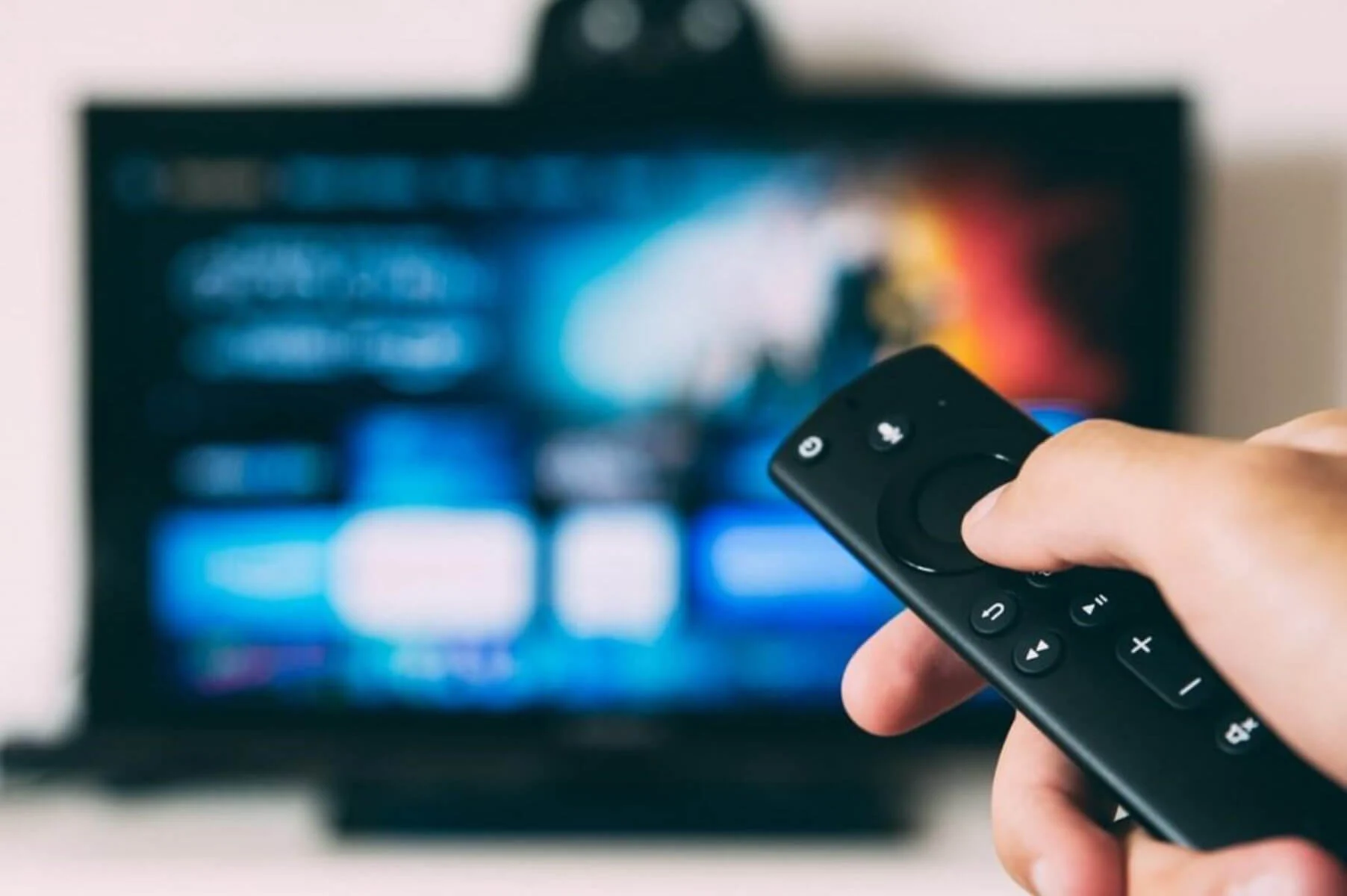 Vizio TV Remote Not Working – How to Fix It?
If is the remote for your Vizio TV remote not working, first try to open the back side of the remote. Locate the batteries compartment and open it. Remove the batteries and press and hold the power button for a few seconds. Place the batteries back and test the remote. If that doesn't work, replace batteries with new ones and make sure nothing is blocking the path between the remote and the TV itself.
Causes of Vizio TV Remote Not Working
When is your Vizio TV remote not working, you don't have to worry. We will show you a few easy tricks to solve it.
If you know what to do, this issue is going to disappear soon. We can show you, check the steps below.
Here are the most common issues remote for your Vizio TV is not working or responding.
1. Remote is Running Out of Battery.
Many users are looking for more complex problems behind this issue, but the truth is many times hidden, in such a simple thing. The batteries.
Running the remote TV on low or dying batteries can also make your Vizio TV remote stop working and not be able to control the TV. If the batteries are out of voltage, the remote signal just can not reach the TV itself and will not work properly.
Do not throw batteries straight away. As first try to use them with another device and check if they work there. If yes, batteries are not a problem for the TV remote and the problem can be somewhere else.
If the other device is not working with remote batteries as too. There is a time to change the batteries for the new ones. While placing them into place, double-check if they are inserted the right way.
If you are not sure how to change batteries, follow these steps:
Turn your remote control, to see its back side.
Open the battery compartment by pushing the back cover according to the arrow direction.
Remove old batteries
Install two batteries right way in
Test your remote on your TV
HINT: Lithium-Ion batteries are more consistent in the performance of the TVM remote than standard Alkaline ones. For economical and ecological reasons, we recommend batteries with charging ability.
2. Power-cycle Your Remote Control
This process is very quick and easy, and mostly solves every problem with any Vizio TV remote. Follow these steps:
Open the battery compartment of your remote control
Remove the batteries
Press the power button for at least 20 seconds (doing this will ensure there is no voltage at all.)
Re-install the batteries
Test the remote
3. Power-cycle Your Vizio TV
A similar process can be applied to your Vizio TV as well. It is also a quick and useful tip for solving lots of issues. Follow these steps:
Unplug your TV from the wall plug.
Press and hold the Power Button for at least 60 seconds (doing this will ensure there is no voltage at all.)
Re-plug the TV back into the wall
Turn your TV on
Test the remote
If power-cycling the TV didn't work, you might consider factory resetting it as a final effort to fix your remote. Keep in mind that all your TV settings will be lost and you'll need to re-sign into all your streaming apps.
4. Pairing
The connection between the TV and the remote control is crucial. Devices communicate between themselves as a pair. This connection sometimes breaks and devices need to be connected and paired again. Here are steps to make them pair again.
Make sure that TV is connected to the Wi-Fi or via Lan cable to the internet
Press the google assistant button on the remote
Press and hold, OK and the Home button on the remote at the same time
After a few seconds, Bluetooth pairing should finish successfully
Test the remote
4. IR Sensor Obstruction
There are some cases the Vizio remote TV and the TV itself do not communicate due to physical obstruction between the devices.
If the remote is blinking while you are pushing the buttons, it is obviously sending a signal but the signal can not reach the TV because of some obstruction.
TV shares the room space with many other items, furniture, and devices, which can prevent the signal to have a clear line of sight with the IR diode receiver in the TV
Try removing every item which can cause the signal not to reach the TV and test if the remote works again.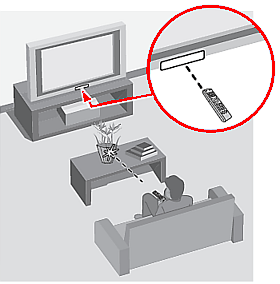 For the best signal intensity, always point the remote directly at the TV to ensure a clear line of sight. Also, make sure you are in a remote and TV radius to be clear that the signal can reach the TV.
There are very few situations, where dust or dirt may block the remote, or tv sensors, causing them to stop working or respond badly.

You can clean these areas using a cotton swab, soft cloth, or paper towel. Do not use any liquids to prevent contact with sensors and avoid any damage.
5. Physical Damage
If has any serious drop, or water damage been done to the remote, it could also cause it not to work. In these cases, the remote control is flashing red signalizing any physical damage to the circuit connections within its low voltage circuit connections.
While remote control is every day in use, older ones may wear over time which can cause malfunction.
If the physical damage causes the TV remote to malfunction, there is the only option is to replace it with a new one. There are parts inside which can not be repaired or have no economic sense to do but buy a replacement.
Original replacement can be bought from the Vizio page, or there is an option to buy a universal smart TV remote, however, those may have different settings and buttons, so you may struggle to pair it up with your Vizio TV. We would recommend buying at least one with a similar design.
6. Stuck Buttons
Yes, this also can be the reason why is your Vizio TV remote not working. Sometimes the remote is not completely broken, but some buttons can be stuck.
Dirt, grime, and oxidation have a tendency to build up over time, causing your remote to not function properly, or not at all.
If you are willing to spend some time cleaning, then dirt, grime, and oxidation can be cleaned relatively easily.
Do not start with taking your remote apart, instead of that try to quickly press every button on your TV remote multiple times. It may sound weird, but please do it, it may help.
Many times it is enough to place buttons in the right place so they can function properly again.
If this didn't work, you can try to take apart your remote:
Turn the remote so you can see its backside. You will see an arrow.
Press and push the back side in the direction of an arrow to open it.
Locate the battery compartment and remove the batteries.
Locate and unscrew the screws holding battery contacts
Disassemble the front cover from the back one using a screwdriver of the required size so you can access the circuit board.
Use a rubber eraser to gently rub the contacts to remove any possible oxidation
Use a cotton swab soaked with isopropyl alcohol to clean the contacts.
Assemble the remote again, tighten all the screws
Place the batteries back
Test your remote control
7. Vizio Mobile Application
With VIZIO Mobile, you can control your entire entertainment experience with your Mobile Device. Browse & discover movies, TV shows, music, live streams, and more across multiple apps at once. Power on/off devices, play/pause content, modify advanced settings, and more.
Go to Google play or App Store, and look for an application called Vizio Mobile.
Download the application and install it
Ensure the TV is connected to the same network as your mobile device
Open the application and follow the onscreen prompts
Create an account or continue as a guest
Pick the device from the list of available devices in your home
Insert the 4-digit code which appeared on your Vizio TV into an application to accept the pairing process
Now you can use the application as a remote to control your TV, adjust settings, and discover new content.
To Sum Up
If your Vizio remote is not working, consider these fixes:
Try to Re-pair your remote control with your Vizio TV
Replace weak or dying batteries with new ones
Power-cycle your remote control
Power-cycle your Vizio TV, followed by a factory reset
Remove any possible obstructions that are blocking your TV's IR sensor
Purchase a replacement remote control