If your Apple AirPods experience this issue, it can be pretty frustrating, especially if you own a new model or your AirPods have served you well for a long time.
Do not worry; there are easy tricks you can do to solve this issue on your own, and based on feedback from other people, these steps can fix the problems with Apple AirPods cutting out.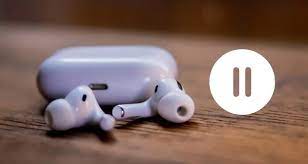 Why Do My AirPods Keep Pausing? – How To Fix It?
If your AirPods keep pausing, follow these steps: 
Turn OFF the Automatic Ear Detection feature and clean proximity sensors on your Apple AirPods. If that doesn't work, check your Bluetooth connections and restart your applications and iPhone. When none of the steps fix the issue, continue further.
1. Why Do AirPods Keep Pausing?
There could be various reasons behind the AirPods pausing issue. However, one of the most common reasons is the AirPods Ear Detection feature, powered by proximity sensors, which is not working correctly.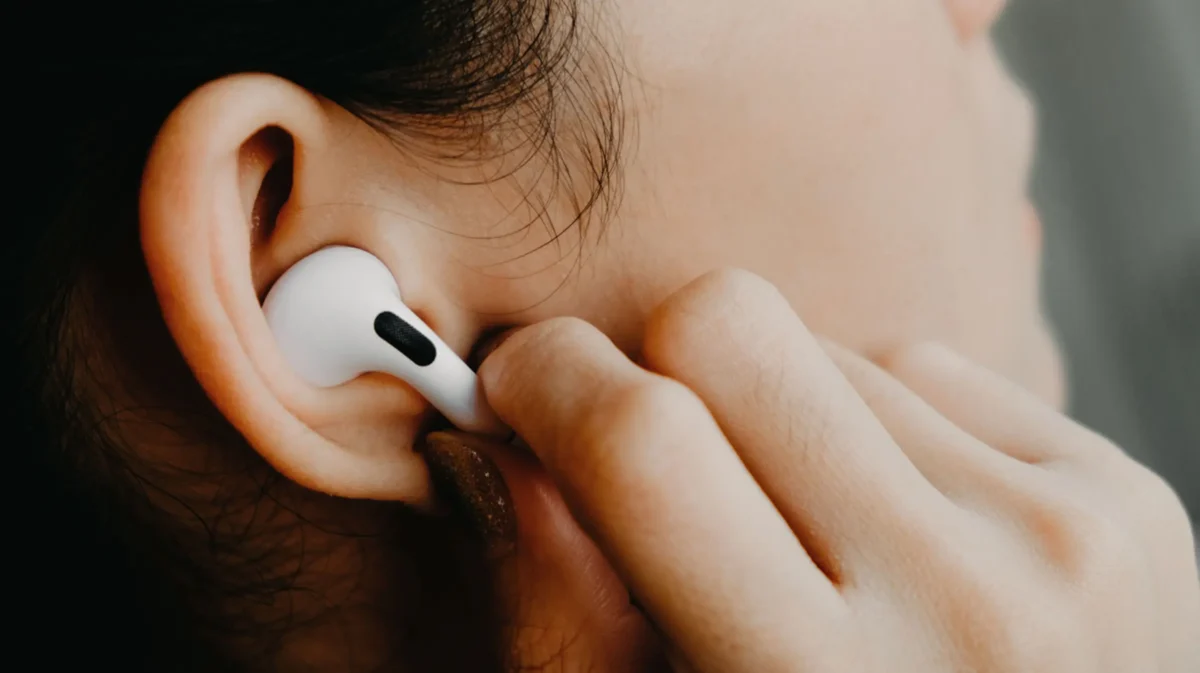 Other possible reasons:
You use one AirPod while the other one is moving around, which could trigger an auto-pause
Low battery of your AirPods
Poor Bluetooth connection
An application you are using is glitching
2. AirPods Pause When One Earbud is Removed
Apple AirPods were designed and built with a feature called Automatic Ear Detection. This technology can recognize whether your AirPod is actually in your ear or not.
This feature provides two things to the users:
Auto pausing: Your AirPods will pause whenever you remove one of your earbuds so you can communicate with others while not having music or video playing in your ear.
Ear switching: AirPods will automatically detect if you are using only one AirPods and will stop audio from playing in the other one
Apple AirPods Automatic Ear Detection is a great and helpful feature that relies on a small component of your AirPods: proximity sensors.
3. What Is The Function of Proximity Sensors
The proximity sensor's location is on the earpiece of every pair of AirPods. They are simple infrared sensors that can detect when they are very close to some object, for example, your ear, when using them.

If you put your AirPods to your ears, they can detect that and know to which ear or ears they should play the audio.

Proximity sensors are pretty visible on your AirPods – black bars on the side of the earpiece of your AirPods.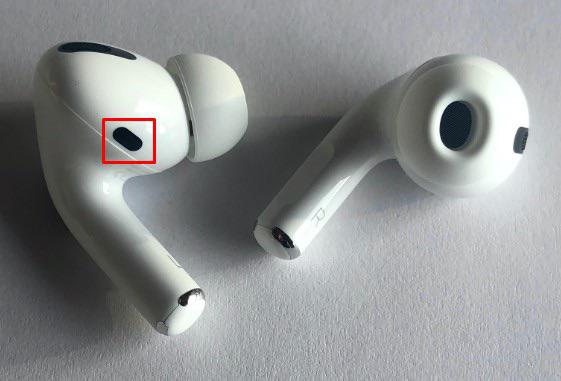 Logically, if these sensors are facing some malfunction or they get dirty, they might not work correctly, which could lead to the AirPods pausing issue.
4. Can Physical Damage Make AirPods Pause?
The issue of AirPods pausing is unlikely related to the physical damage of your AirPods or their sensors. Most users facing the pausing problem find out it's connected to their Bluetooth connection or/and Automatic Ear Detection.

Of course, random AirPods pausing can occur if you often drop your AirPods to a hard surface or expose them to heat or water.

If your AirPods are physically damaged, you will be experiencing more than one technical issue.
5. How to Stop AirPods from Pausing
As stated above, there might be multiple reasons for your AirPods pausing randomly. Therefore, you need to check several things to find a root cause and to get them working again.

The first thing you should look for and turn off is Automatic Ear Detection – this is most likely the reason for your AirPods pausing and, therefore, most likely the most probable fix.

Follow the steps below to find out which method works for you.
1. Turn Off Automatic Ear Detection
Apple AirPods have built-in technology to identify when they are in your ear.

When the device receives confirmation AirPods are in your ear, the audio starts to play automatically.

One of the primary root causes of this feature is not working correctly because your Apple AirPods are dirty or covered by earwax. So make sure you follow the steps below to clean your AirPods properly.

Start with disabling the Automatic Ear Detection feature in your Settings:
Go to Settings
Select Bluetooth
Tap on the Info button next to your AirPods
Scroll down a bit and toggle OFF Automatic Ear Detection
Remember that your Apple AirPods will play the audio by disabling this feature, even if you put them off from your ears. However, if this was the reason for your AirPods pausing, it's better to turn the feature off than fight with AirPods pausing randomly.
2. Check your Bluetooth Connections
Ensure that you don't have nearby Bluetooth devices that could interfere here. If there are some, power them off.

Your iPhone could be potentially connected to multiple devices, not knowing to which to send the audio.

For example, if you connect your iPhone to your AirPods and Bluetooth speaker simultaneously, your iPhone could be confused as to which device it should send audio to.

Before making any conclusions your AirPods might be broken, check your Bluetooth connections to see if the connection is not the root cause.
3. Clean your AirPods – proximity sensors
If you wear your AirPods in the rain or during a workout, moisture will lead to buildup. The salt from your sweat remains in your AirPods, which can also mess up the sound quality or connection of your AirPods. On top of that, drying AirPods will pick up dust from the surroundings. 

The issue is present even more on the AirPods Pro and their rubber tips – they collect sweat, earwax, and dirt like hell. 

The proximity sensor is one crucial component where dirt can directly impact its performance and cause an issue with AirPods pausing randomly.
Clean the proximity sensors gently by using a Q-tip.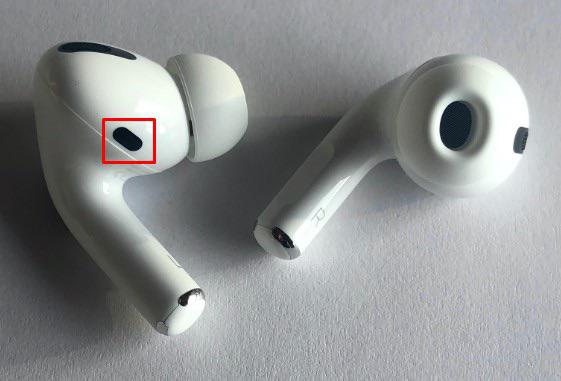 If there are connection issues, sound quality, and volume decrease rapidly, get a closer look to see if there is not any grime and get it cleaned by following the steps below. 

Check your AirPods closely to see if there isn't any dirt that could be caked onto your speaker and charging ports.

Follow the steps here if you want to clean your Apple AirPods deeply.

Cleaning proximity sensors could fix your AirPods pausing issue. If it does not, follow the next steps.
4. Charge your AirPods
Remember that if your Apple AirPods have a low battery (10% or less), they might lose connection, sound quality, volume, or microphone functionality.

Not only that, but they could also keep pausing randomly.
Because of the reasons above, it's always best to keep your Apple AirPods fully charged. And it's not that hard since Apple AirPods can charge fully in approx. 1 hour. You can even get one hour of playback by charging for 10 minutes. Which is just brilliant, isn't it?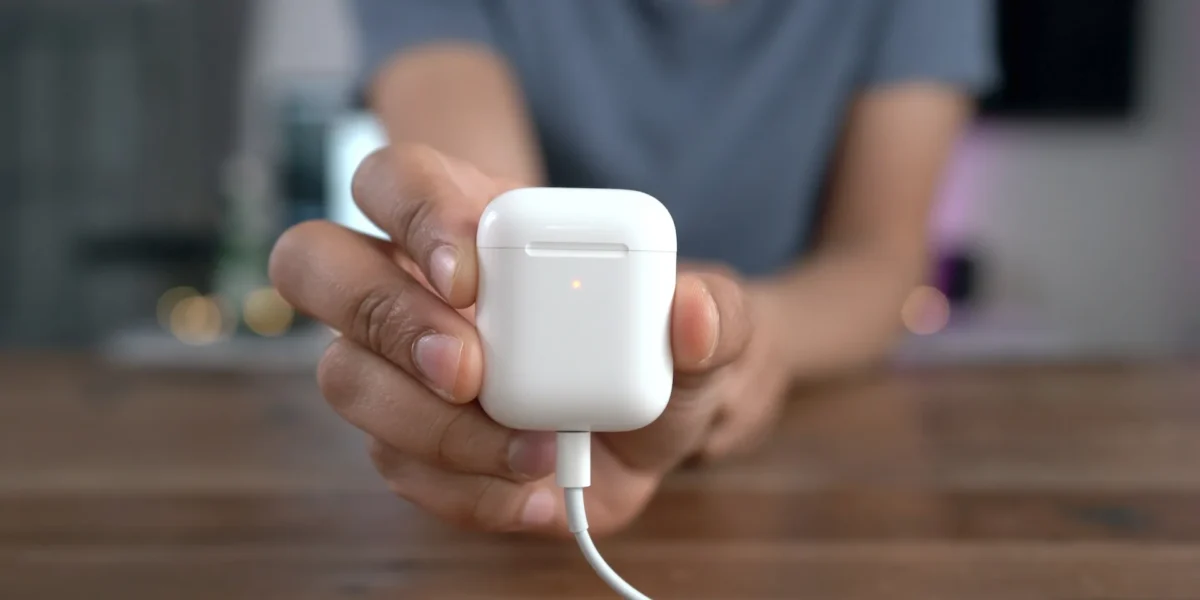 Before we forget, it's also safe to have them charged while looking for lost AirPods.
5. Test Different Applications
Your AirPods might not be the only ones to blame, and the issue of AirPods pausing could also be related to the music/video streaming application you are using.

It could be a bad internet connection, a streaming application's software update issue, etc.

You should start checking if the streaming application is not the faulty one here.
Try using different music or video streaming applications and check if the issue of AirPods pausing is still present:
If it's also present in the other applications, you proved there is an issue with your iPhone or AirPods.
If it is not present, you have a valid reason to change a music streaming application without blaming your AirPods.
Do you face AirPods pausing while using Spotify? Just switch to YouTube or the built-in Podcasts application to see if the problem is still present. If you notice AirPods pausing issue is localized in one application only, close it and open it again.

People tend to consider issues way more complex than they might be.
6. Restart your iPhone
To restart iPhone with touch ID:
To restart iPhone without touch ID:
Hold the side button and the volume button at the same time
7. Check Other Devices Which Connect to Your AirPods
As mentioned above, if you have your AirPods paired with multiple devices, the AirPods might be trying to connect to all of them simultaneously when they are near, or you are using them in parallel.

This issue often occurs when using your MacBook while using your AirPods to stream music from your iPhone. It is because your AirPods will try to play audio from both devices in that case.

It is a nice feature of the Apple ecosystem while using AirPods that should automatically transfer audio to the device you are using at that moment. So when you switch from one device to another, your AirPods reconnect automatically.

If you are facing an issue with your AirPods pausing while using multiple devices at the same time, give it a try disabling Bluetooth on your iPhone or MacBook so your AirPods won't be trying to connect to both of them and pausing.
To Sum Up …