As the Apple AirPods are tiny devices, people tend to lose them. Some users also lost their charging cases and wondered how to charge AirPods without the case.
If your Apple AirPods experience this issue, we will guide you through all the options and debunk some charging myths. Read below to get to know more.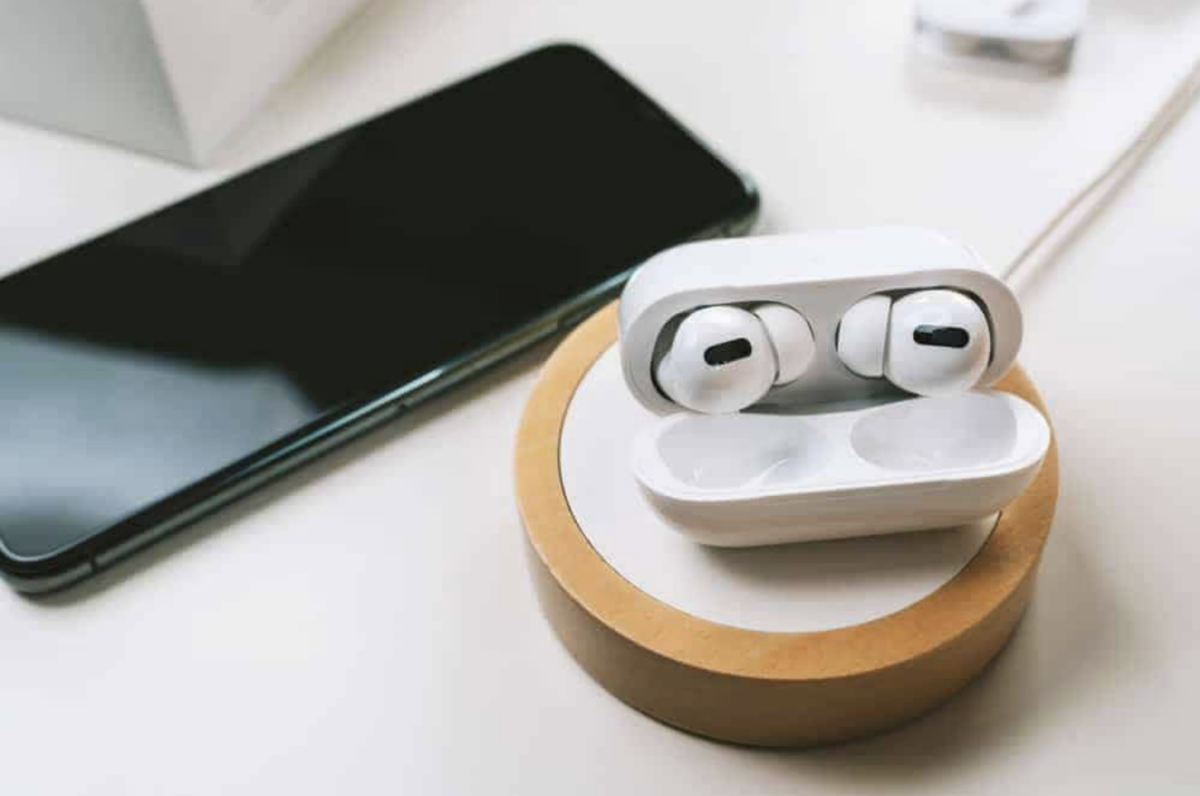 How to Charge AirPods without the Case
No. It is only possible to charge your AirPods with the case. There are a lot of rumors and misunderstandings on this topic but don't get fooled by those hacks like using a pin charger or some application – they will never work. The only long-term solution is to buy an original charging case.
1. Is it Possible to Charge AirPods without a Case?
Never trust those click-baiting videos on YouTube trying to convince you it's possible to charge AirPods without a case. There is no way how to do that.

Some "great" articles will tell you to use a narrow pin charger or to download some application to charge your AirPods magically. However, I hope you understand that those solutions are not technically possible while using common sense.

The AirPods can't even charge wirelessly. Only AirPods charging cases (except the 1st generation) can be charged using wireless charging technology.

Without the charging case, there is no official or unofficial way to charge your AirPods. Once they are dead, they will stay dead until you do not put them into the charging case.
2. Debunking Two Main Myths About AirPods Charging
If you would search for keywords on how to charge your AirPods without the charging case, you will get two main tips popping up:
Fake statements that you can use your narrow pin charger
Ridiculous statements that you can charge your AirPods using your phone after downloading an application
We will invest some time in explaining these myths in detail and debunking them all.
1. Charging AirPods Using a Narrow Pin Charger
You will see this statement often while searching for charger-less solutions for charging your AirPods. A lot off fake videos and articles claim that if you use a narrow pin charger from, for example, your old Nokia phone, you can easily charge your AirPods.
The theory says that the contact points between the charger and the AirPods are similar enough so that the AirPods will charge without issues.
However, this theory is not only untrue but dangerous as well.
Untrue: AirPods have two minor contact points at the bottom that allow them to be charged. They don't have the same contact points as narrow pin chargers.
Dangerous: You might be capable of getting some electricity from the charger into your AirPods, but that can harm them significantly. Since the AirPods have tiny batteries inside, the electricity flow has to be strictly controlled, and they can't handle a massive rush of electricity. So that's another role of your charging case, not only to charge your AirPods but to control the amount of electricity going into your AirPods.
Just try to think about it. Charging your AirPods with an entirely different charger is like trying to put 1000 liters of water into the 50-liter fish tank. You know you won't work – so why would you try that?

There is no simple reason to follow these guides and try to trust them. Just use your common sense before causing any damage to your AirPods. You don't need to have any degree in physics to know it's technically impossible.
2. Charging the AirPods with an Application
This one myth is even for, sorry to say that, sillier ones. The theory says, you can charge your AirPods by following these steps:
Going to some weird website
Enter some personal information
You need to download two unrelated applications
They claim that after following the steps above, you'd be able to charge your AirPods just by using an application.

The old advice says: If the things sound too good to be true they are unlikely true.

To apply the sentence to your case, you can't charge your AirPods by downloading a virus. Simple as that.
3. Charging AirPods with Some Counterfeit Case
The story is a little bit different in this case. Plenty of counterfeit AirPods cases are floating around; some look eerily similar to genuine ones.

You might be wondering if the counterfeit case could be working on charging your AirPods. Unfortunately, the answer is unclear – maybe it will work, and maybe it won't.

Some counterfeit cases will charge your AirPods, while some will simply not.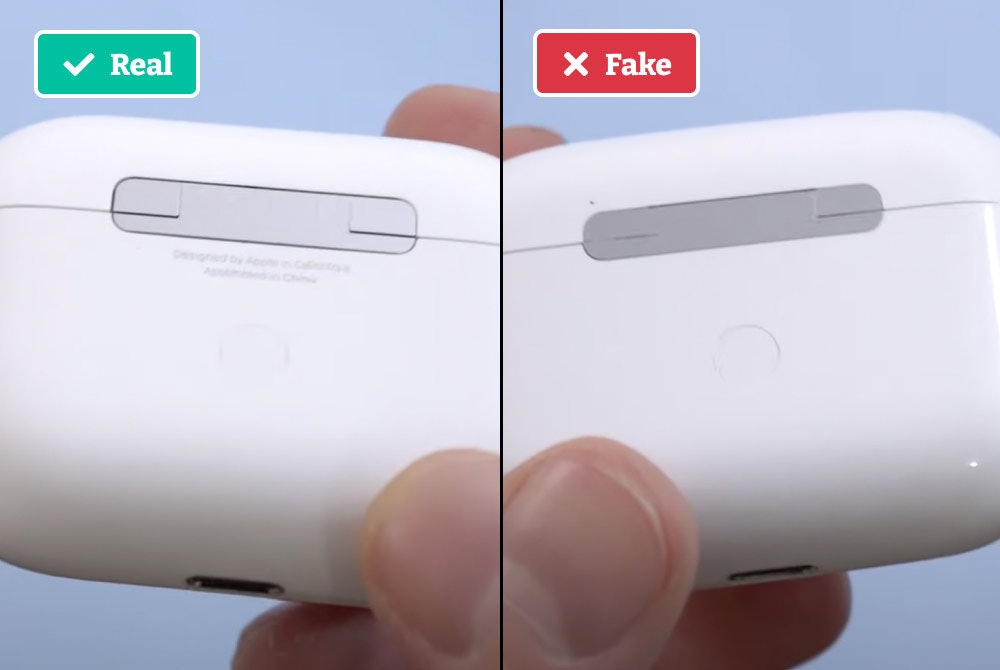 The real struggle is you only know after buying if the counterfeit case will work once you try it.

It's not a good idea to invest some money into buying a fake AirPods case since it's a lottery. You may be wasting money for nothing in the end. The other thing is, it could also cause harm to your AirPods, and it's not definitely worth the cost saving.
3. Replacement of AirPods Charging Case
When you lose your AirPods case, you will have only one option: buy a new charging case.

You can buy a wireless charging case for your AirPods (1st and 2nd generation) for 79$ only. It can get even cheaper while searching on Amazon.

If you own AirPods Pro or 3rd generation of AirPods, you need to order a replacement through the Apple Service website:
AirPods Pro case price – ~$99
standard AirPods charging case – around $59
4. Avoid Losing your AirPods Charging Case Again
If you have been lucky enough to find your Apple AirPods charging case or had to buy a new one at the end, I bet you don't want to lose it again.

An easy solution is Apple AirTag – a tracking device developed by Apple.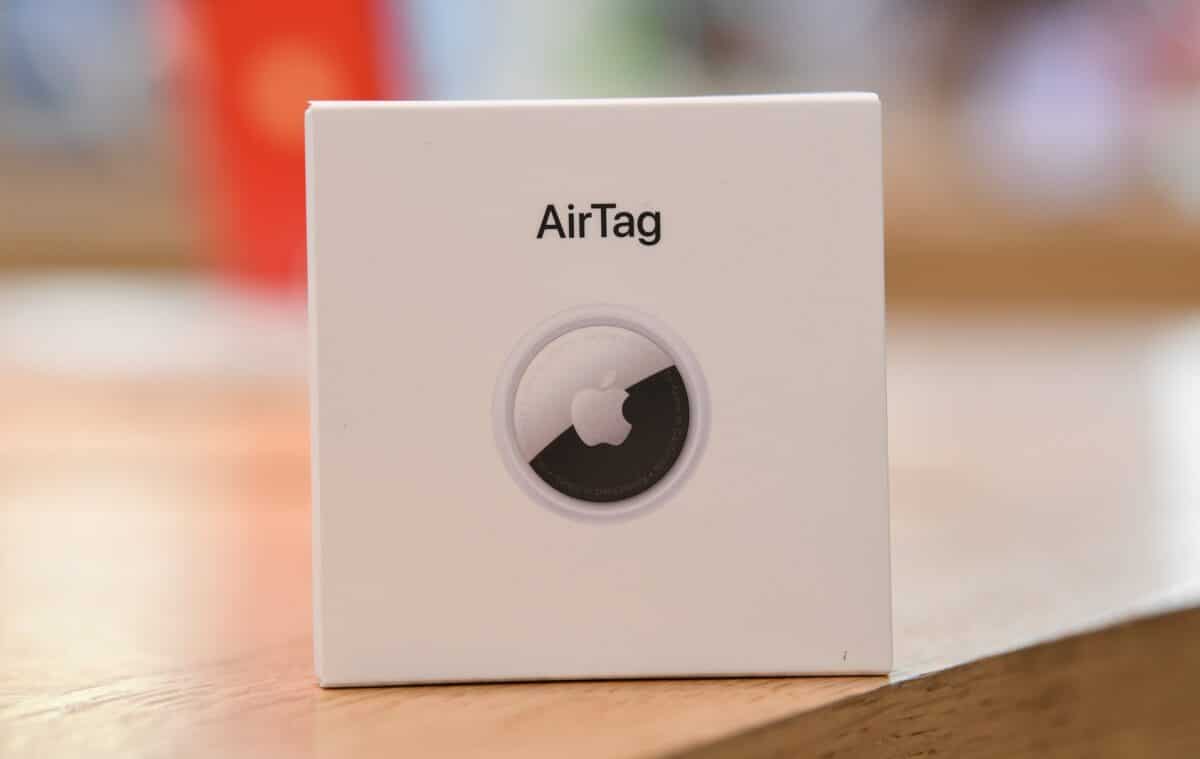 Apple AirTag works the same way as any other devices connected to the Find My application using Bluetooth and reporting their reasonably accurate location. However, there are 2 significant differences:
Battery of AirTag lasts for about one year
Apple AirTag uses a global network of all Apple devices (privately and securely) and provides location data no matter what its location is. So if there is any device within the Bluetooth range connected to Find My application, you can find it.
It could mean that Apple AirTag can pay for itself over and over. You can use it to track stolen bikes, cars, or any other valuables.

You might be asking how to combine the Apple AirPods charging case and Apple AirTag, but there is an easy solution. Just search for an AirPods case holding an AirTag. You won't regret it, and it's worth investing about 40$ in total for both.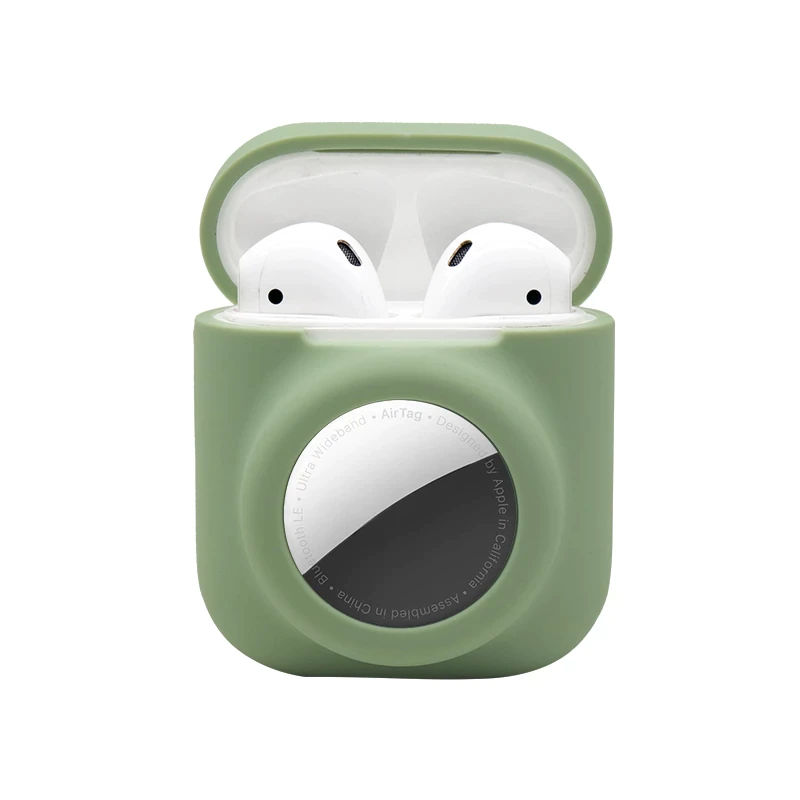 5. Apple Care+ – Will Apple Send me a New AirPods Charging Case?
If you've paid for Apple Care+, you can get AirPods charging case replacement only for 29$. But be aware that only if the charging case is damaged.

Even though there is an option for theft and loss covered for iPhone, the choice is not available for the Apple AirPods. If you lose them, you are done, even if you have paid for Apple Care+.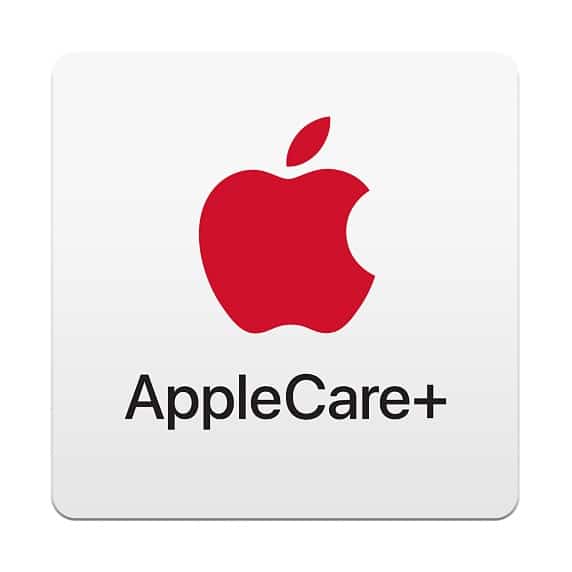 Now, you might be wondering if you can fill in the claim saying that your AirPods were water damaged instead of being lost/stolen, and you might get a new set cheaper. Unfortunately, I have bad news for you: Apple requires you to return the devices that are claimed as damaged.
6. Is it Possible to Replace AirPods Case Only?
This question might seem silly to some of you, but many people might wonder if it's possible to replace the charging case only if the AirPods are sold as a set.

The answer is very positive: You can mix any AirPods charging case with any pair of AirPods as long as they are the same model.

If you buy a new charging case, you can pair it with your AirPods in a minute. First, you have to follow these steps:
Put your AirPods into the new charging case
Hold the back button on your charging case
Reconnect your AirPods like when they were new
If you have a family member or a very generous friend who owns the same model of AirPods, you can also borrow their charging case. However, you both would need to continually reset our AirPods every time you charge them.
7. Is it Possible to Connect AirPods to the Phone without the Case?
If you don't have your charging case, your AirPods might not even be able to connect to your phone.

They should remain paired, but if they disconnect for any reason, you won't be able to reconnect them without the charging case, as you need to follow the well-known sequence to connect them again:
Put them into the case
Close the case's lid
Open the case's lid
Use your AirPods
So even if you could charge your AirPods without using the charging case, you would not be able to use them since your phone would not be able to connect to them without using the case.

Once your AirPods die completely, you are out of luck and have no options. Therefore, instead of searching for a workaround, focus on the case replacement.
To Sum Up …
I've provided enough facts to convince you there is no way to charge your AirPods without the charging case.

You might not like it since it causes additional stress to your budget, but buying another charging case is the only option if you've lost the previous one.

Just save your time searching for the workarounds since there are no, and focus on placing an order for a new charging case so you can enjoy listening to music again.