It's simple – the perfect smartphone does not exist, so you always have to compromise while looking for a new phone.

To be clear, I am a happy user of Apple products and have owned MacBook, iPhone, iPad, Apple Watch, and AirPods for almost a decade.

Even though I love a lot of things about the iPhone and its operating system, there are a few things that, frankly speaking, sucks.

Continue reading to get to know what exactly.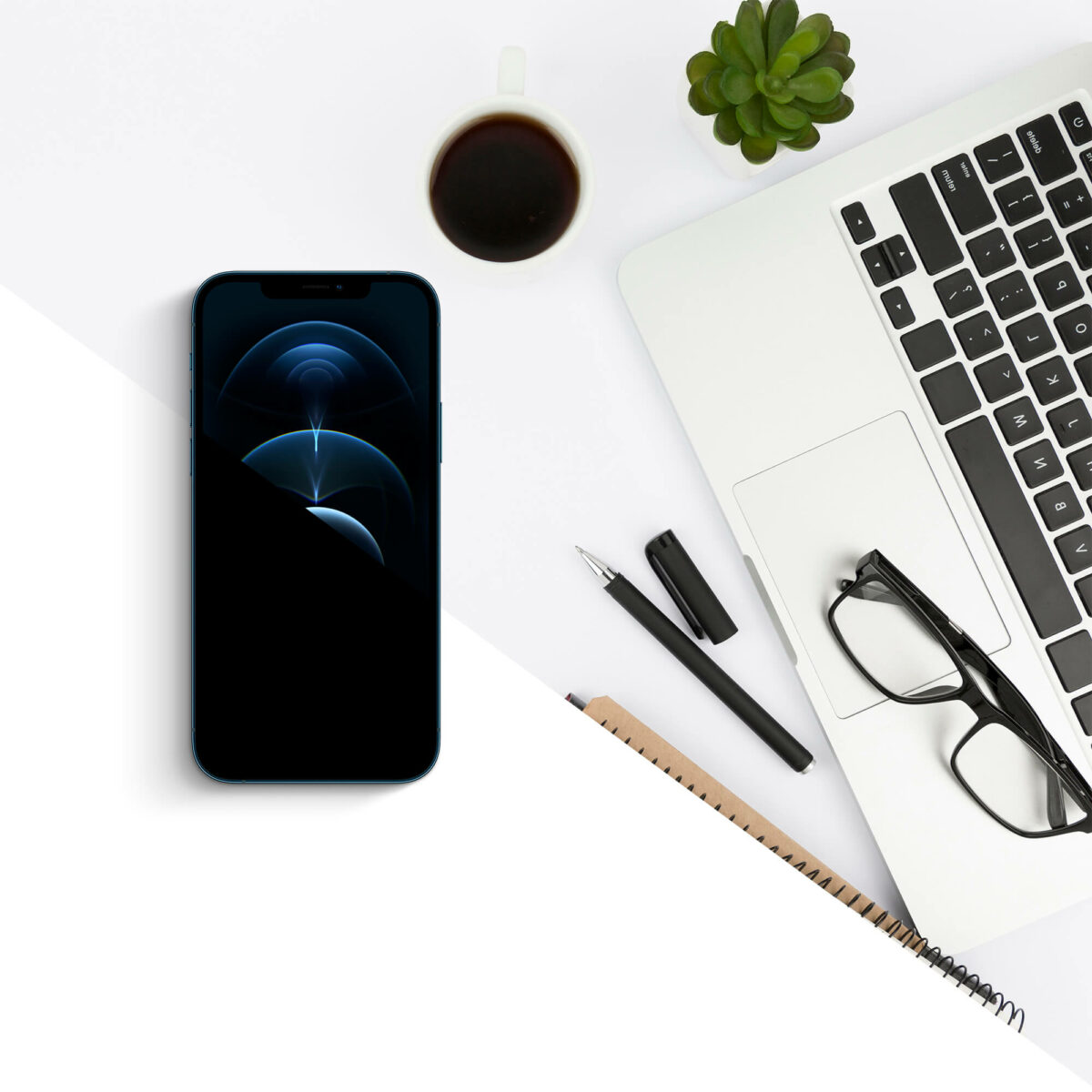 15 Reasons Why Apple iPhone Sucks
It's not that easy to generalize, but these are the reasons for me:
Phone cost, the walled garden, cables, headphone jack, bloatware, RAM, repair cost, customization, user interface, settings, desktop interaction, slowing down older phones, innovation, storage limits, and back button inconsistencies
1. Phone Cost
A brand's long-term reputation allows it to charge extremely high prices for its phones and products. It's not a secret that Apple has the largest profit margins in the phone industry. Even their cheapest phones, which are presented as budget-friendly, are still expensive. That expensive, and the majority of the world still can't afford them.

Let's take India as an example:

There are more than 500 million smartphone users overall. Try to guess how many of them own the iPhone. It's just 2%, and there is a reason for that.

I know we live in a capitalist society. Of course, it has its pros and cons, but is it real that Apple can't offer an affordable iPhone option?

They are just trying to protect their brand and image, and a cheap phone would degrade it. At least that's what Apple thinks, it seems.
2. The Walled Garden
If you are familiar with technology, you've probably heard about the term Walled Garden. It simply refers to a closed ecosystem of products.

The iPhone and the whole Apple are great examples of a walled garden – there are many ways in, but only a few painful ways out, in terms of non-Apple device connectivity.

Your journey to Apple walled garden always starts with a single product, a piece of hardware. Maybe you are the one who started with an iPhone, and then you just bought AirPods, Apple Watch, and MacBook later on because they work so great together. Now, sadly, you are trapped in Apple's walled garden.

But the key to you being willing to stay in this walled garden is not Apple's hardware – it's their software – iOS, macOS, watchOS, etc.

They all have great features which tight them together even more, and Apple products are hardly, or not at all, working with non-Apple devices.

Here you have just a brief list of Apple-only features:
iCloud
iMessage
AirPlay
AirDrop
Apple App Store
Do you know the reason it's called a walled garden? Because, like all the gardens, it's pretty. And who knows, maybe you are happy to be inside since many users are.
3. Cables
The adoption of USB-C cables has been a hot topic over the last few years.

We all agree that having a standardized interface on all your devices would make it a lot easier, as you'd be able to charge all your devices with the same charging cable.

Even though USB-C is becoming a worldwide standard, Apple still uses its proprietary lightning connector. Luckily, this will only be valid for a while since Apple needs to stick with the EU restrictions.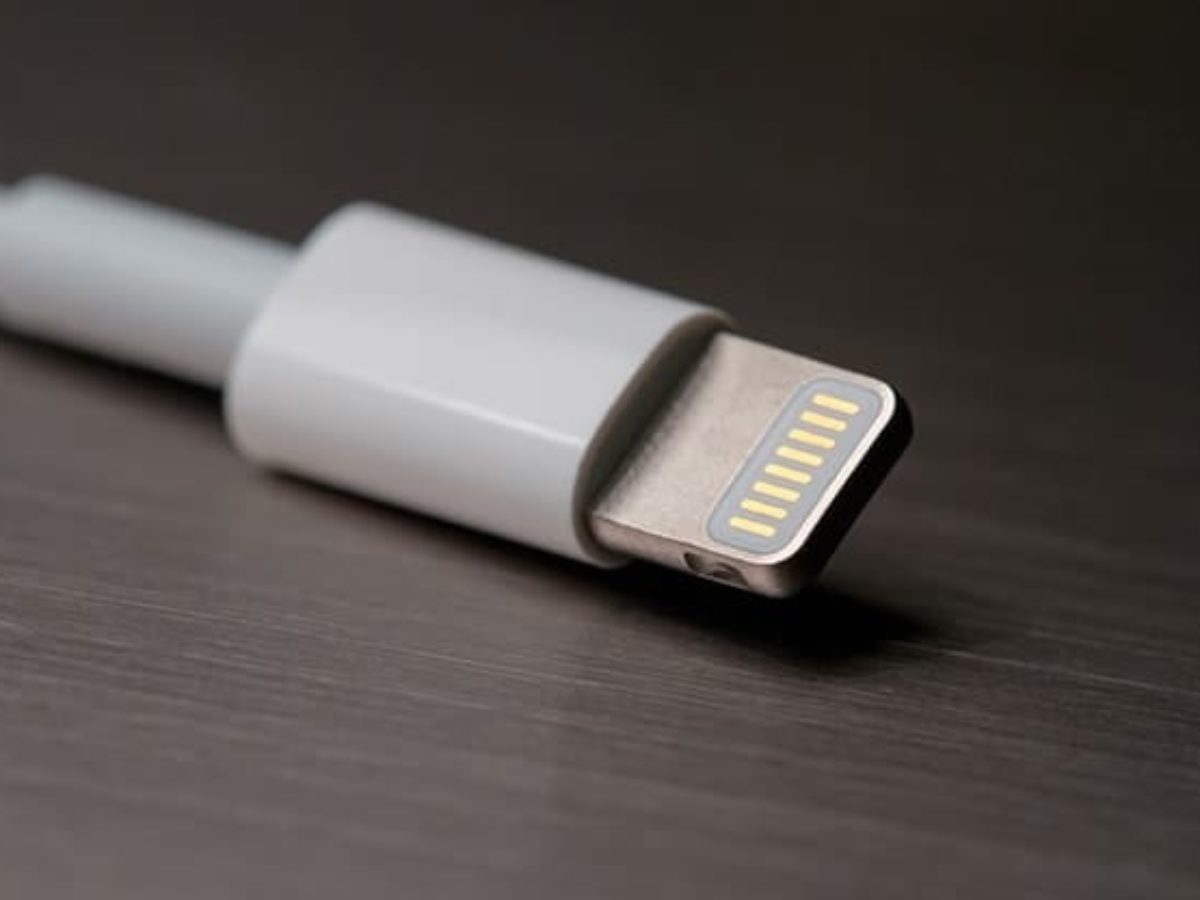 Of course, in the past, the lightning connector was a great innovation as a replacement for USB micro B since it is reversible and can handle more power. However, USB-C is even better, with better data transfer speed and more features.

Following the same standard could be more pleasant. Even if you are an owner of a MacBook Pro, you cannot connect your iPhone to it out of the box. Isn't it stupid?

For the first time in history, Apple could use the standardized connector for all its devices, but Apple chose a different way. The way which is worse for the end users.

Do you know what the worst thing is? It's all about their profit. There is a need to invest additional money in dongles and attachments just because of the inability to connect all the devices out of the box. That's sad.
4. Headphone Jack
Now, when I mentioned all those attachments and dongles above, this is also reasonably related to it.

I understand that everything is getting wireless, and we all have new wireless headphones and stuff, and Apple is not the only one who got rid of this feature.

But not everyone wants to invest in a pair of new wireless headphones. Instead, some old-fashioned people might be willing to use, for example, their old wired EarPods – which were almost indestructible with decent sound quality.

It happened to me quite a lot of times. I wanted to use my old wired headphones – but of course, to use them, I needed that well-known iPhone Lightning dongle adapter.

Do you know what's even worse? Even though I have the adapter mentioned above, I can't use my wired headphones while charging my phone.

Well, at least until you buy another type of adapter. Joke.

5. Bloatware
Bloatware is a term for all those unwanted, pre-installed applications that take up your smartphone's space and power.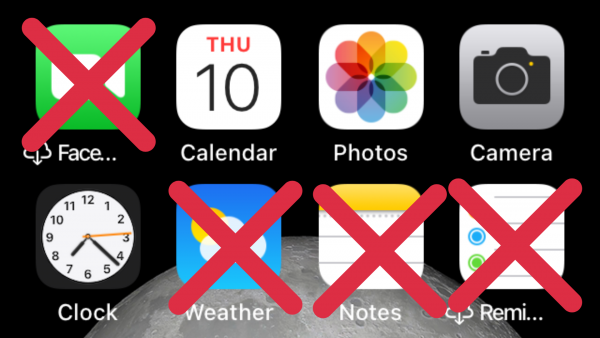 You might be defending Apple now, that the situation is even worse on Android. Check the list of iPhone bloatware below:
Notes
Reminders
Videos
Stocks
Music
Settings
Camera
Weather
Calculator
App Store
Newsstand
Voice Memos
iTunes
Clock
Calendar
Passbook
Mail
Messages
Safari
Phone
Maps
Photos
Compass
Contacts
Game center
I admit I use half of these, but the rest is just deleted straight or moved to the trash folder on my screen.

Apple loves to create its version of everything and then force you to use it. But when it's been developed by Apple does not necessarily mean it's the best.

Isn't it better that Apple lets you select what you want to install?
6. Random Access Memory (RAM)
The fact is simple. Apple offers less memory on their phones than the competitors.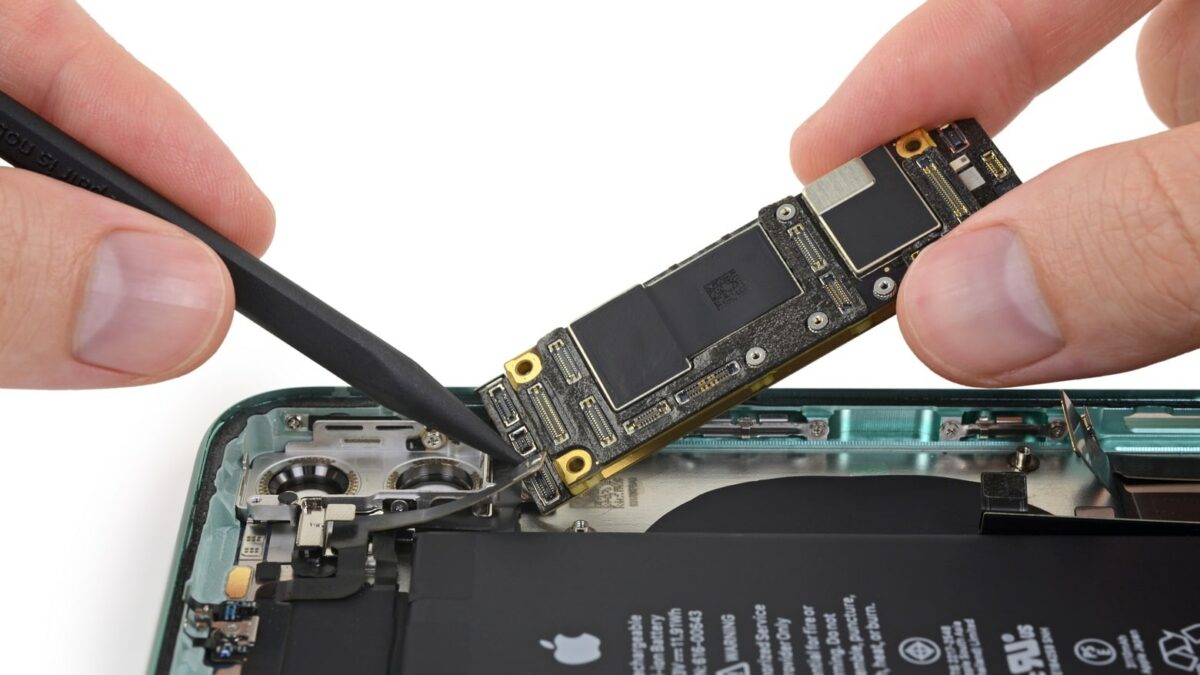 You could use the well-known argument that the iPhone does not need that much RAM for the iOS applications to run smoothly, of course, but…

Since Apple App Store is the only source from which you can download the applications, Apple can easily ensure that all of the applications are well-optimized to run on the iPhone without any issues.

However, there is a significant contrast between Android and its countless applications you can access.

Does it remind you of something? Walled garden – if Apple would break those walls a bit, allowing you additional sources of applications, iPhone might need extra memory to run those applications, but your iPhone could do so much more after that.
7. Repair Cost
If the phone costs a lot, it goes hand in hand with the repair costs if you need to repair your broken device. So it is no surprise that repairing your broken iPhone might get pricey.

Apple offers Apple Care and Apple Care+ for users. However, it's hard to determine if the monthly service cost is worth it.

The service fits you well when you often crack the display or drop your phone on a hard surface. Nevertheless, for those who take excellent care of our iPhones, the service would be another source of profit for Apple only.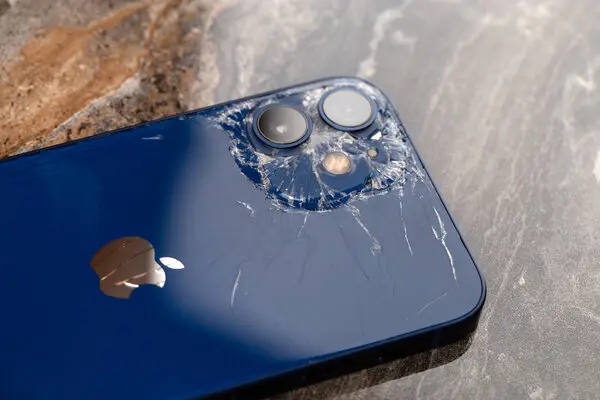 8. Customization
It's well-known that Apple has always been slightly behind its competitors regarding customization. However, it started to improve with iOS 14 (2020), and with its release, you got a chance to pick your default e-mail client and web browser, for example. Until then, Apple set Safari as your default browser, and you had no chance to do anything about it.

The iOS 14 came with a new feature of using widgets on your desktop, which you can customize based on your preference, and thanks to that, the interface can differ from one device to another.

It's great that you can customize some of the things without a need for a jailbreak, but there is still a lot to do for Apple.

The customization options are even more comprehensive with an iOS 16 release, which brings lock screen modifications.
You are still chained to a grid layout, while on Android, you can place your applications in patterns or wherever you want.

The other important fact is Android Launchers. You can customize the behavior and every aspect of your Android phone's appearance or behavior.

iPhone does not offer anything similar and close to that. Of course, some of you might not care about that, but some users would be willing to customize their daily tools.
9. User Interface
I am a big fan of most user interfaces iOS offers, but there are still many painful ones.

Have you ever been on a call and the other call was coming in? Then this is the screen you are familiar with: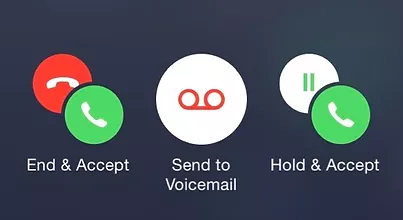 This UI is just so, sorry, stupid. That screen always makes me scared, and I feel like solving a complex math problem when deciding where to tap there.

The other unlucky example of iOS UI is when you are about to take a photo while you are out of storage. This message is what you get: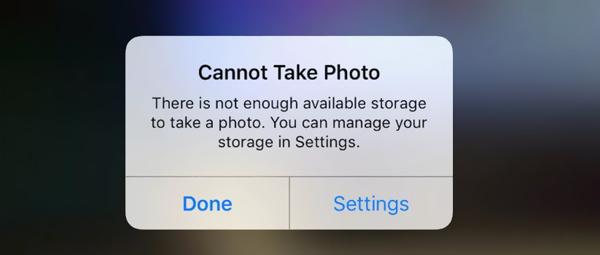 I don't know what to say about this. This message gives you zero information about the situation. How much free space do you have? How many photos do you need to remove? Also, what makes me sick is the done button here. I am still determining what will be performed while tapping on that.

From the developer's perspective, those things are elementary to fix, and it seems Apple is pretty satisfied with the look.
10. Settings
It may be my issue, but configuration changes could have been much easier.

The need to search for the Settings application every time I want to change my WiFi configuration, for example, is annoying.

On the Android phone, you swipe down on your screen, tap on the WiFi icon, and that brings you to the entire WiFi settings. However, within iOS, you only turn the WiFi on and off by doing this. So, to make configuration changes, you need to open the Settings application and dig into the WiFi section.

The same applies to Bluetooth, for instance.

Not a big deal; Apple developers could change it quickly. It may be the right time for Apple to start listening to the wishes of end users.
11. Desktop Interaction
It's clear that when you plug your Android phone into the PC, it acts more or less like a USB device. You can even use drag and drop to access the Android phone's internal memory and external storage – SD card.

On the other hand, with iPhone, you must interact with a desktop using additional software – mostly iTunes. Of course, there might be some iPhone users who did not have to use iTunes for years, but if you need to connect your iPhone to the computer for any reason, perform a backup, move music to your iPhone, etc., it will surely be a pain in the butt.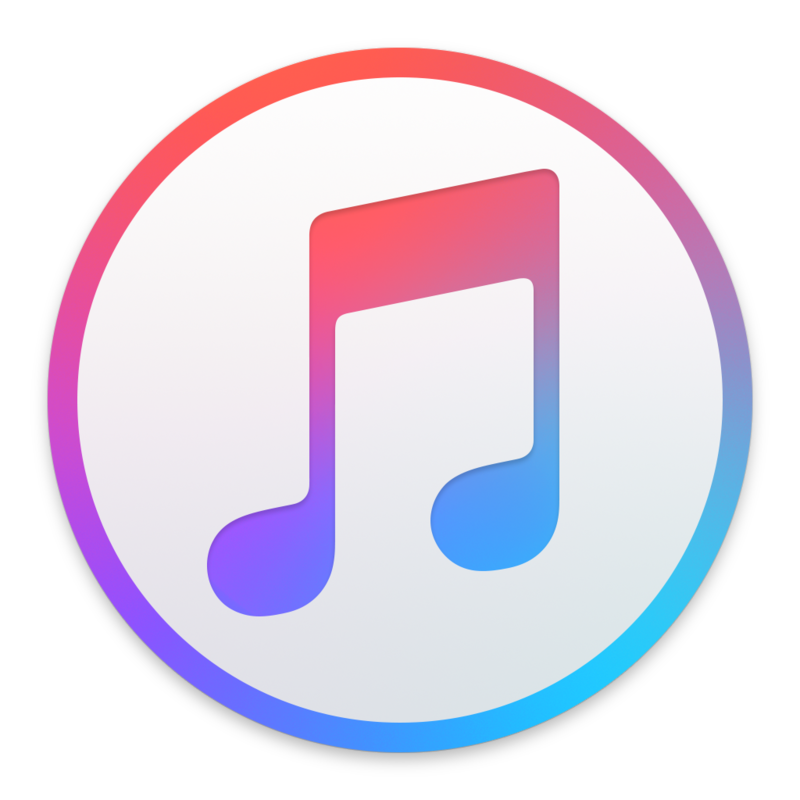 Only copying photos from your iPhone to your computer is simple, by drag and drop. The reason is that the computer sees the iPhone camera as read-only, so you can't copy any photos from your computer to the iPhone.

The main point to stress here is – Apple makes the simple things here more complicated.
12. Slowing Down Older Phones
Around 2017, Apple devices users started to complain about the devices being incredibly slow.

The slowdowns, in some cases, were so significant that some of the users had to replace their devices as the old ones got unusable.

There were so many complaints, and they were so loud, that Apple had no option but to respond. They completely denied it and said they didn't know the root cause but promised to look at it precisely.

After a bit more public pressure, Apple eventually admitted they did some slowness of the processors in the background. The reason was to make it easier for the old batteries, which had already lost some capacity, to perform.

The public did not accept Apple's reasoning, and that's why they filed a massive consumer lawsuit in 2020 – Apple had to pay over 500 million dollars.

And as a win-win strategy, Apple adjusted iOS settings in 2018. After that, the end users can control battery life and allow the phone to run with the highest performance, even though it might be degrading the old battery more.

All these stories make you wonder if Apple has the best interests of the consumer in mind or just their profit.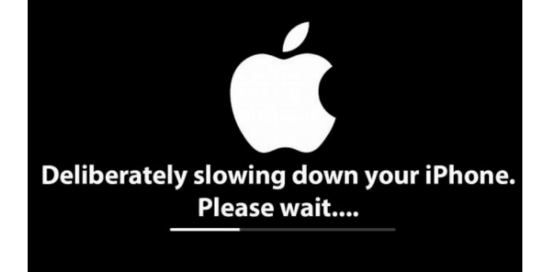 13. Innovation
Apple has built a steady consumer appetite for all the new products and their iterations that they've just stopped designing or trying the new ones.

It's well-known that Apple releases new iPhone or other devices yearly. However, no significant new technology upgrades or features are worth the investment or upgrade.

It seems that Apple has become a victim of its success.
14. Storage Limits
No matter how much storage your iPhone has, you always hit its limit at the end.
It's unacceptable that iPhone still does not support storage expansions compared to more than 350 Android devices, which Apple competitors released with an expandable storage option.

Storage limits would be acceptable if Apple finally made a photo and media transfer to your computer more convenient, user-friendly, and faster. I've already explained those reasons above.
15. Back Button Inconsistencies
For unknown reasons, Apple uses many options to return to the previous screen.

Here you have all the different options to go to the previous screen on an iPhone today:
Select Back in the upper-left corner
Select Back in the lower-left corner (Safari, Chrome)
Swipe right from the edge of the screen
Swipe right from the lower part of the screen (using browsers)
Swipe down (Photos)
The worst thing is that some gestures which should get you back to the previous screen do a completely different thing in the other application.

I wonder why Apple can't unify that and make one uniform button that the users can use everywhere.
To Sum Up …
The iPhone has been facing massive success over the past years, and there are valid reasons for that.
But as with every piece of technology, iPhone also has its negatives.
While using the iPhone for over a decade, I summarized all the pain points the end users might consider painful.
Ultimately, it's all about personal preference and expectations, and it would not be correct to state that iPhone is just the wrong choice. By using the iPhone and all the other Apple devices, Apple knows what they are doing.