Smart TVs are great devices because they allow you to use various video streaming applications, for example, YouTube TV. However, some users reported that the YouTube TV application needed a fix on their TV since it was not working correctly. As well known that internet-facing applications might run into issues sooner or later.

If your TV experiences this issue, it can be pretty frustrating, especially if you own a new model or your TV has served you well for a long time.

Do not worry; there are easy tricks you can do to solve those issues on your own, and based on feedback from other people, these steps can fix the problems with your TV for which the YouTube TV application is not working correctly.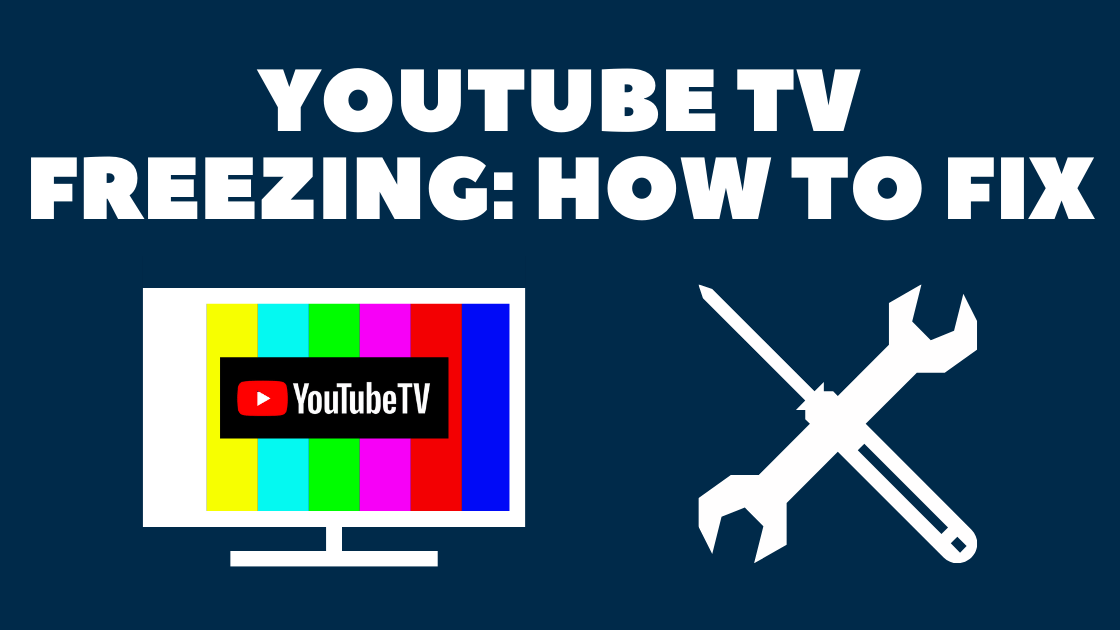 YouTube TV Freezing or Buffering – How to Fix it?
If YouTube TV app is not working on your Samsung TV, perform the following steps: Unplug your TV from power and wait for 60 seconds. After that, press and hold the power button for additional 30 seconds. After those two steps, plug your TV back into power, and it should work again.
If the steps above did not fix your issue, continue below with the other steps.
1. Unplug your TV from the Wall Socket
Even if you have already tried to unplug your TV, ensure you follow the exact procedure. Without proper steps, this easiest step does not have to work, and your Samsung TV won't turn on.
Make sure you identified the correct cable which is coming from your TV. With TV, many other devices are plugged into the same socket or power cord, and you need to make sure you are disconnecting the correct cable.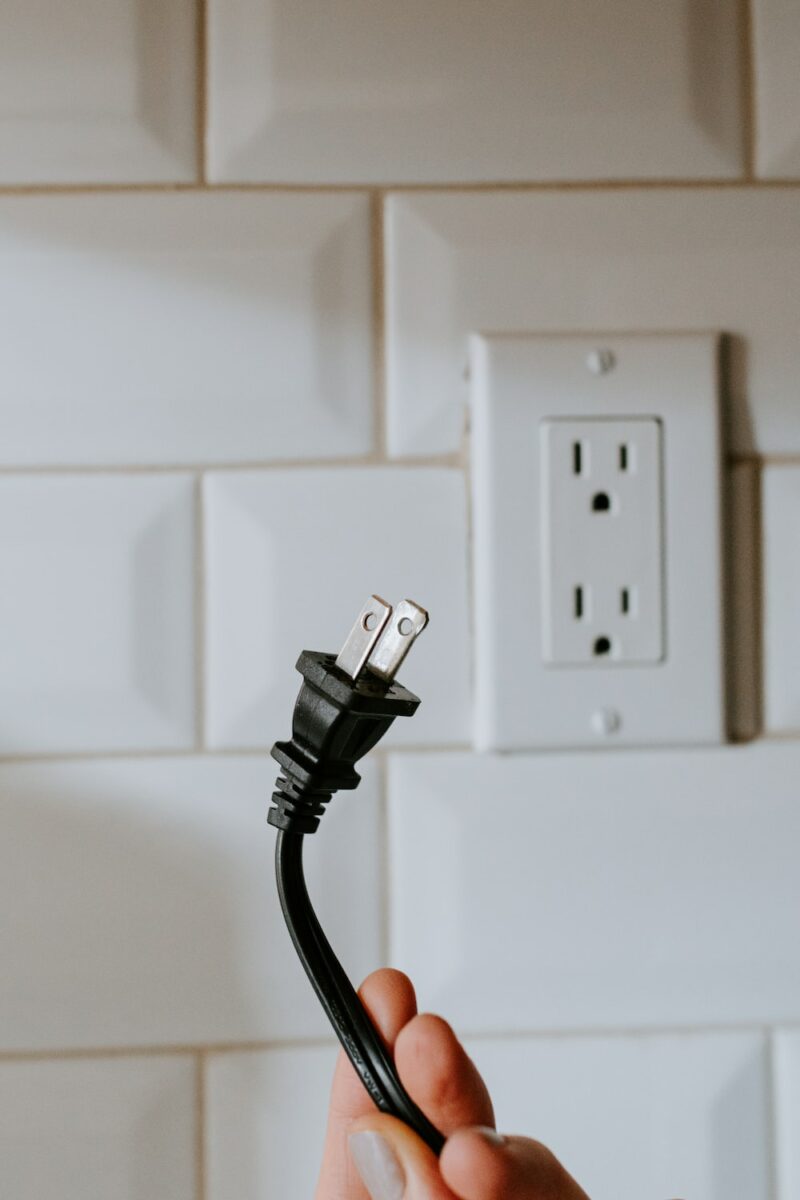 Once TV is disconnected, wait at least 60 seconds; in the meantime, you can search for the power button. Once 60 seconds are up, you can press and hold the power button for 30 seconds.
This procedure will ensure that all residual energy in your TV is gone and all parts of the TV are properly turned off.
Once you complete both steps, you can plug your TV back into the socket, turn on the TV, and the YouTube TV app should be working again.
When you are using any streaming sticks, for example, Roku, Chromecast, or Firestick, unplug them from the power supply.
Unplug it from the USB port if it's plugged into your TV via a USB cable. If it's plugged into the wall socket, then you need to unplug it from the wall socket.
As in the step before, wait 60 seconds and then plug it back into the source.
When you follow the steps above, start your YouTube TV application and test its functionality.
If you belong to a small group of people for which this procedure did not resolve the issue thoroughly, check the other fixes below.
2. Restart your WiFi Router and Check the Connection Speed
There might be a problem with your WiFi router, even if you have not noticed any issues. You can check that by connecting the other devices. If you are facing a problem connecting other devices to your WiFi, there might be an issue with your WiFi router.
If this is the case, I recommend you quickly restart your WiFi router.
Disconnect your router from the socket or power cord, wait for about 60 seconds and plug the device back. Your TV will reconnect to the network automatically in a while. Once done, recheck your YouTube TV application functionality.
If restarting your WiFi router did not fix the issue, it could be because of a problem with your connection speed. Poor network and high-quality video don't work well together. You can test your internet connection speed using another device, for example, your smartphone. Let's go and open the Speedtest website by clicking on this link.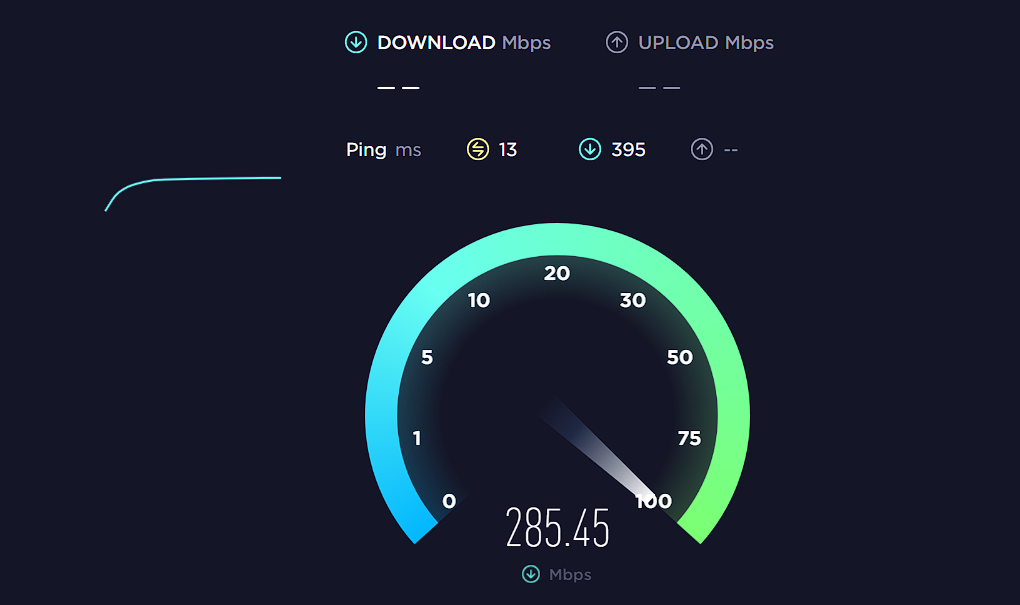 During the test, the most crucial factor is the Download speed, not the Upload.

For smooth watching of video using a video streaming application, you need a result of 25 to 50 Mbps in this test. You can get the video even with a bit slower internet speed, but you will experience some lags or worse quality video below 25 Mbps.

If you are not getting at least 25 Mbps, you should consider the following:
You need to change your internet program for the faster one. Of course, it will cost you more, but you cannot avoid that if you want to watch high-quality videos using YouTube application
There could be a problem with the router, or TV is too far from it. Consider resetting it by unplugging it for 60 seconds and plugging it back. Then, let it boot up and test it with your mobile phone to see if the internet speed improved.
If your router is old, there could also be a root cause of your troubles, so consider buying a new one.
You can fix YouTube TV freezing or buffering issues by following the steps above for some time. But it could be temporary until you follow the recommendations above.
3. Turn Off All WiFi Devices
You won't be surprised when I tell you almost all devices are smart and connected to your WiFi at home. It could even be your refrigerator. So you might have 30-40 devices connected to your WiFi at the end of the day.
All of these devices are competing for better bandwidth. It means if you have more devices connected to your device, there will be less bandwidth available for your video streaming applications, for example, YouTube TV.
The solution is straightforward – check those devices and either power them off, or put them into airplane mode, when applicable.
If this is the root cause of your issue, consider the long-term solution: buying a better router that can handle many simultaneous connections.
4. Lower the Video Quality in the YouTube TV Application
When your channels are not loading correctly, or there is a lot of time spent while buffering during the video playback, you should consider lowering the video quality within the YouTube TV application.
The bandwidth requirement for high video quality might be too much for your router or your internet connection.
Follow these steps to lower the video quality on YouTube TV:
Open the YouTube TV application
Select a video or a channel to play
Click on Settings (get icon) in the video player
Select Quality
Lower the quality to 480p (or lower)
5. Clear the Cache of the YouTube TV Application
The cache is just a collection of data stored within the application to make it run faster. Sometimes, it ultimately has the opposite effect and slows the application down because it takes so much valuable storage.
Clear your YouTube TV application cache and make sure you will do it regularly.
6. Reinstall the YouTube TV Application on your Device
If none of the previous steps worked, follow up with reinstallation of the YouTube TV application.
The steps could be slightly different based on your device but go to the home screen, find the YouTube TV application and delete it. Wait until the application deletes, power off, and back on your TV. Then, go to the application store of your TV and install the YouTube TV application.
When you've done the steps, test the application functionality to see if the steps fixed your freezing or buffering issues.
Continue further if the issue persists.
7. Factory Reset your TV
The last option, if all others fail, is to factory reset your TV. Bear in mind that a factory reset will remove all your configuration changes as well as all the updates, and you'd need to install them again.
Try all the other options first since, while performing a factory reset, you must install all the applications and log into them again.
The process of TV factory reset could be slightly different depending on the model you own, but you'll likely find it in the TV's settings. Check here for the guide for Samsung or LG.
Following the steps above, your TV has the same configuration as it had on the day you bought it. Next, you must install the YouTube TV application again, sign in and test if the factory reset fixed your issue.
8. Update TV OS/Software
You could run into several issues if your TV OS is outdated. Therefore, it's always recommended to keep your OS updated where applicable.
As in the previous steps, the process might vary depending on your device, but you'll likely find it in the TV's settings.
Your TV will install the updates automatically, and the process might take a couple of minutes, but your TV will let you know once it's done.
Remember that you should check if there are no pending updates of your TV's OS or the YouTube TV application. Doing so will ensure the application will stay compatible with the TV.
9. Check if the YouTube TV Servers are Up
If the previous step did not fix the issue, ensure there is no ongoing issue with YouTube TV servers.
Even though this is not happening very often, it could be the root cause in some cases. You can also check the YouTube TV application on another device, for example, a smartphone, tablet, laptop, etc.

If the YouTube servers are down, you don't have options other than waiting until the issue gets resolved.

You can check for the announcements on social media, like Twitter, if there is no post related to the YouTube TV issue. As another option, you can also check the Apple servers' availability on Downdetector websites.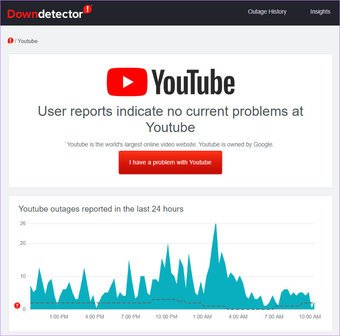 To Sum Up …
Like any other electronics, smart TVs can face issues with some applications, for example, the YouTube TV application freezing or buffering. However, if you check all tips and guides on this page, there is a high chance you will resolve your problem with the application.
It's a good idea to start with the easiest step, unplug your device from the power cord or socket. That will restart your TV, which is the root cause of the issue in most cases.
If your TV still faces an issue with the YouTube TV application, you should look for an expert to help you in this area.
With some older models, buying a new TV can be a great idea. With a new TV, you can get significantly better value, including a full warranty, for a slightly higher price.
If your TV is new, check if you still have a warranty on your device and use that if possible.