Do you feel that sometimes Amazon Alexa is just way too chatty? Do you want her to get to the point straight?
I am sure you are not alone. Alexa is well known for speaking back and saying OK after every command you give her.
Follow the guide below to learn how to minimize and streamline her responses and make Alexa stop saying OK as well.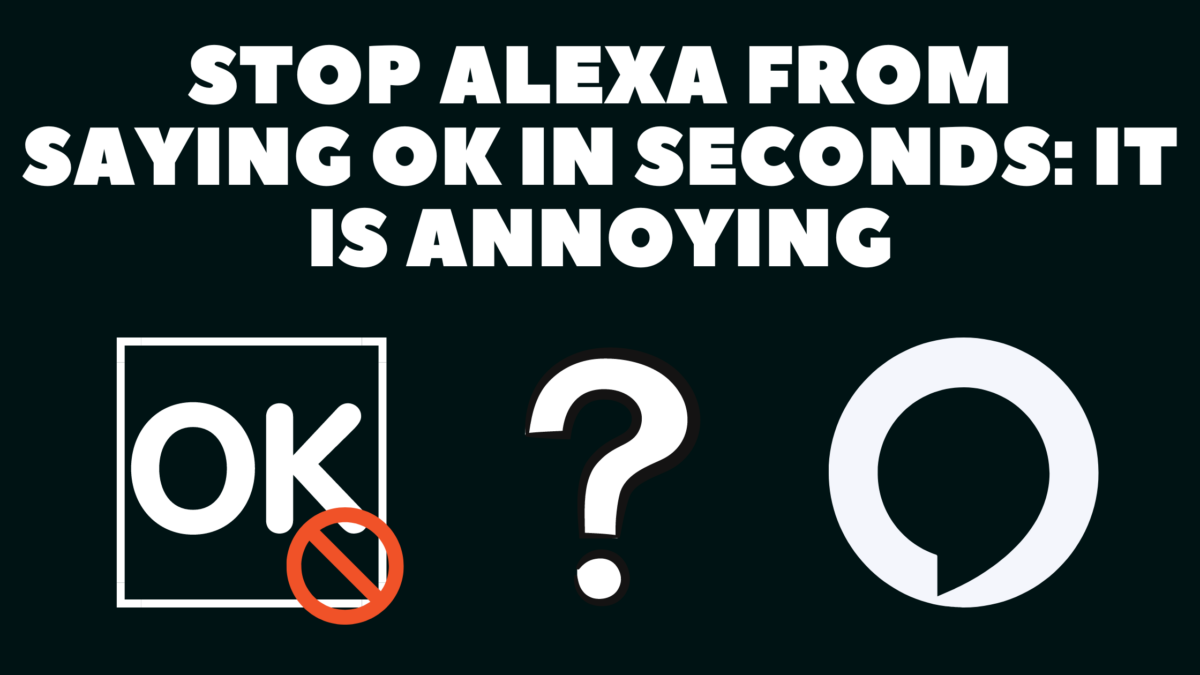 How to Make Alexa Stop Saying OK
You can make Alexa Stop saying OK simply by enabling Brief Mode. Alexa will stop saying OK and use a brief tone instead once enabled. First, open the Alexa app, click More, and go to Settings. Next, go to Voice Responses and click on enable Brief Mode.
1. How to Enable Brief Mode
You might be in a rush, having a guest or a sleeping baby nearby, and you want Alexa to do what you've asked her for without having any kind of conversation.
The Brief Mode can help you with this quickly, making Alexa talk less and use brief tones instead of words to confirm the execution of commands.
Follow these steps to enable Brief Mode:
Open the Alexa application on your smartphone
Click on More in the lower right corner
Go to Settings
Scroll down to Alexa Preferences and select Voice Responses
Enable Brief Mode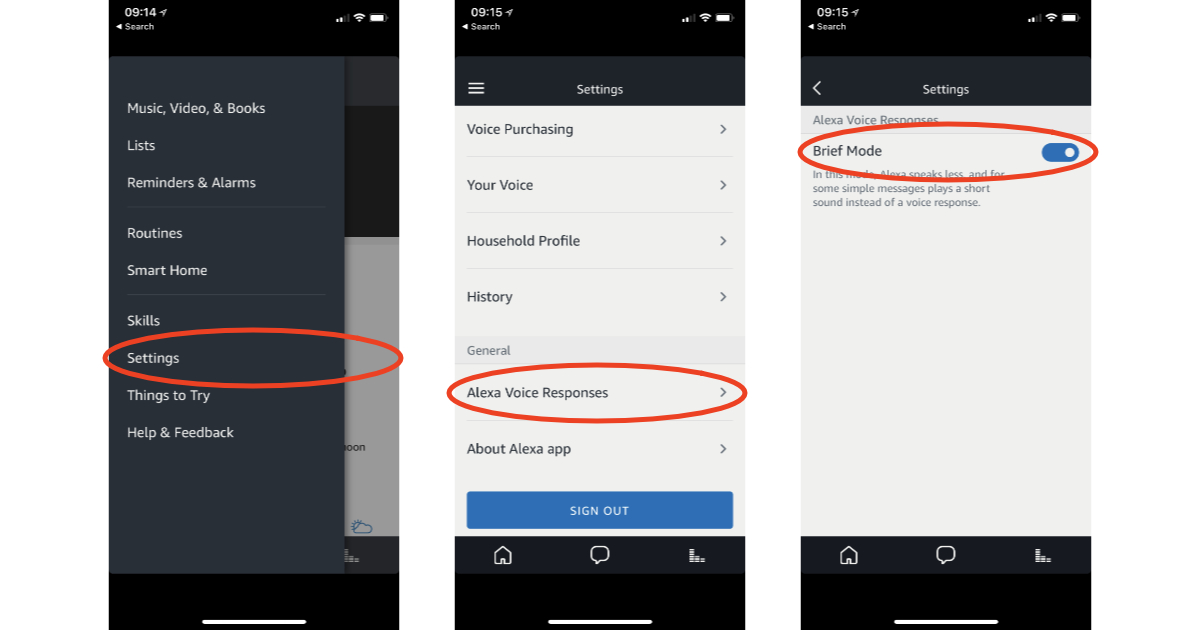 Amazon calls the Brief Mode feature a global feature. So once you enable it on one of your devices, the process will enable it on all of the Alexa devices.
2. Brief Mode
Amazon introduced the Brief Mode feature in 2018 to respond to users' complaints about Alexa being too talkative. But, of course, if you've been one of the users using Alexa for more than a month, you know what they were talking about.
Sometimes, she will even be talking about something you did not even ask.
When you ask her to play a song from a specific album, she might repeat the entire song, artist, and album before playing it.
If you have a smart home, like some users, and you ask Alexa to turn on the lights, you'll be frustrated to get an answer saying, "OK, turning on the lights" every time you give her a command.
We can be glad that Amazon took these complaints seriously and provided a solution called Brief Mode.
3. Whisper Mode
When you are in the Voice Responses settings within the Alexa application, you will notice another option called Whisper Mode.
The Whisper Mode is another way to reduce or control Alexa's responses, including how loudly she speaks.
Once this feature is enabled, if you ask Alexa, or give her a command in a whisper, surprisingly, she will also answer back in a whisper.
It's a great feature when someone is sleeping next to you, or it's just too late in the evening, and you don't want Alexa yelling around.
As already mentioned for Brief Mode, Whisper Mode is a global feature as well, meaning once you enable it on one of the Alexa devices, the process enables it on all of them.
4. Adaptive Volume
Adaptive Volume is the last one of three features you can find in Voice Responses in the Alexa application.
It's a lovely feature that allows Alexa to pick up on any ambient noise in the background and, based on that, increase Alexa's volume accordingly.
For example, if you have friends visiting and are talking, you have a timer set because you're preparing dinner for your friends. When you use the command "Hey Alexa, how much time is left on the timer," she will detect the background noise from the conversation and answer louder than she would normally.
It is another excellent feature, thanks to which Alexa can adapt to the environment and be more dynamic.
To Sum Up …
You might wonder how to make Alexa less talkative when you've been using one of the Amazon Echo devices for more than a month.
We are glad Amazon released the Brief Mode feature, based on user complaints, that enables Alexa to stop saying OK after every command and she will use a brief tone instead.
Two additional excellent features, Whisper Mode and Adaptive Volume, adapt the volume up and down based on the surrounding noise and feedback.
These three features will make your Amazon Alexa less disruptive and dynamic to environmental changes.

Check this article to find more information about Amazon Alexa and Amazon Echo.