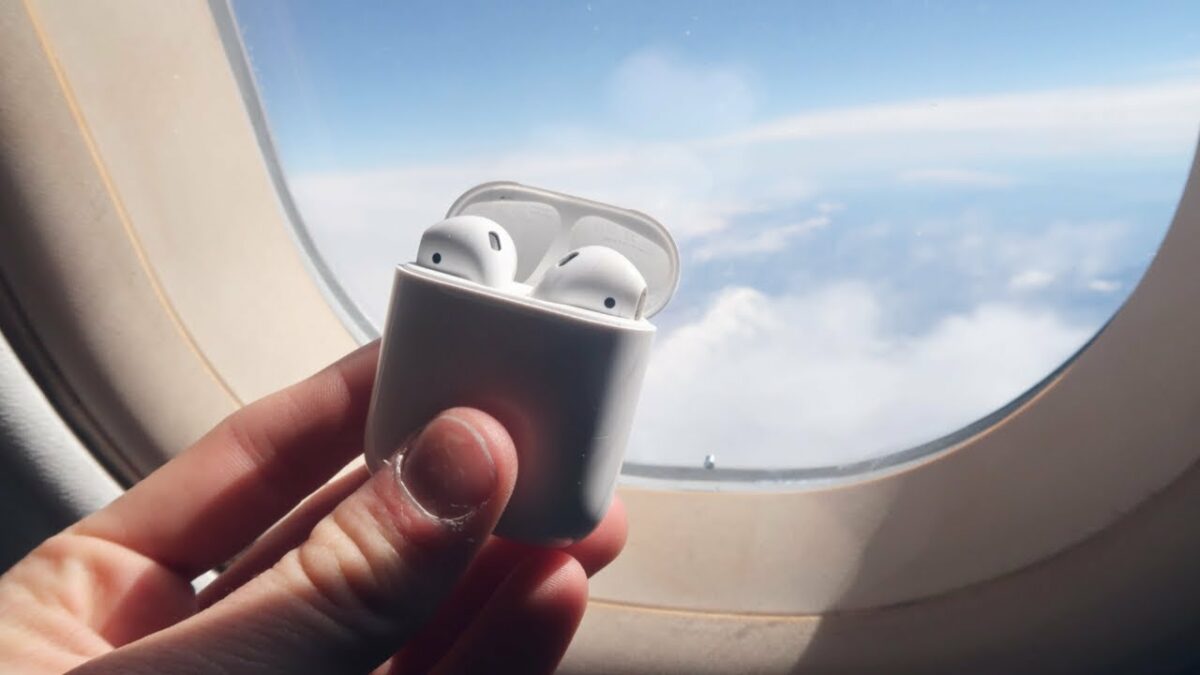 Can you Use AirPods on a Plane?
1. AirPods Are Considered PED
2. AirPods Connection Technology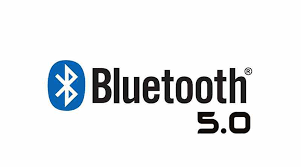 3. FAA Legislation on Expanded PED Use
You will be surprised, but FAA established the first regulations in 1966.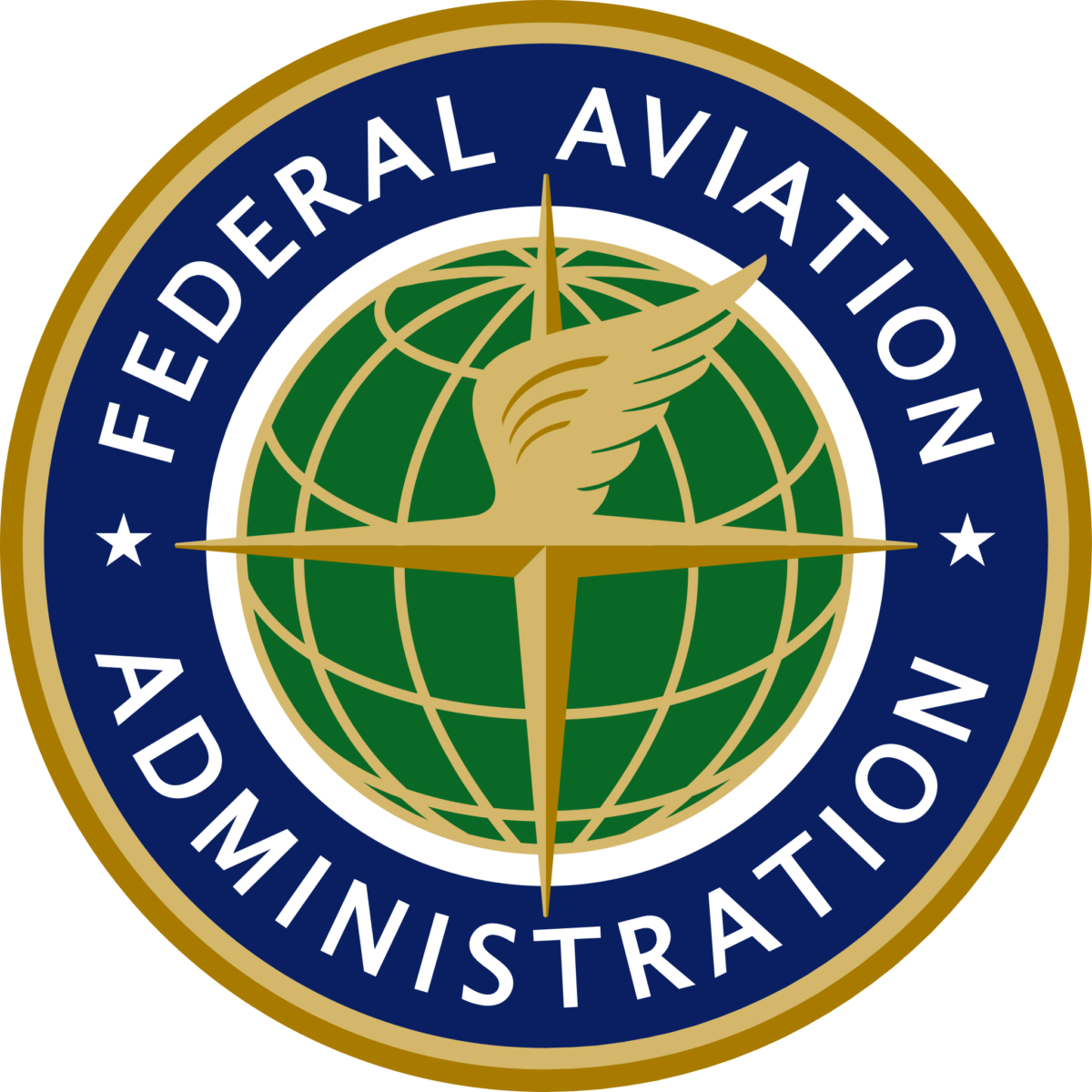 4. Airplane Mode
Even though FAA approved a wide range of Portable Electronic Devices (PEDs) on planes, they remained strict with not allowing cellular data.
The reason is that cell phones use a different type of signal that still can interfere and cause some troubles with plane systems.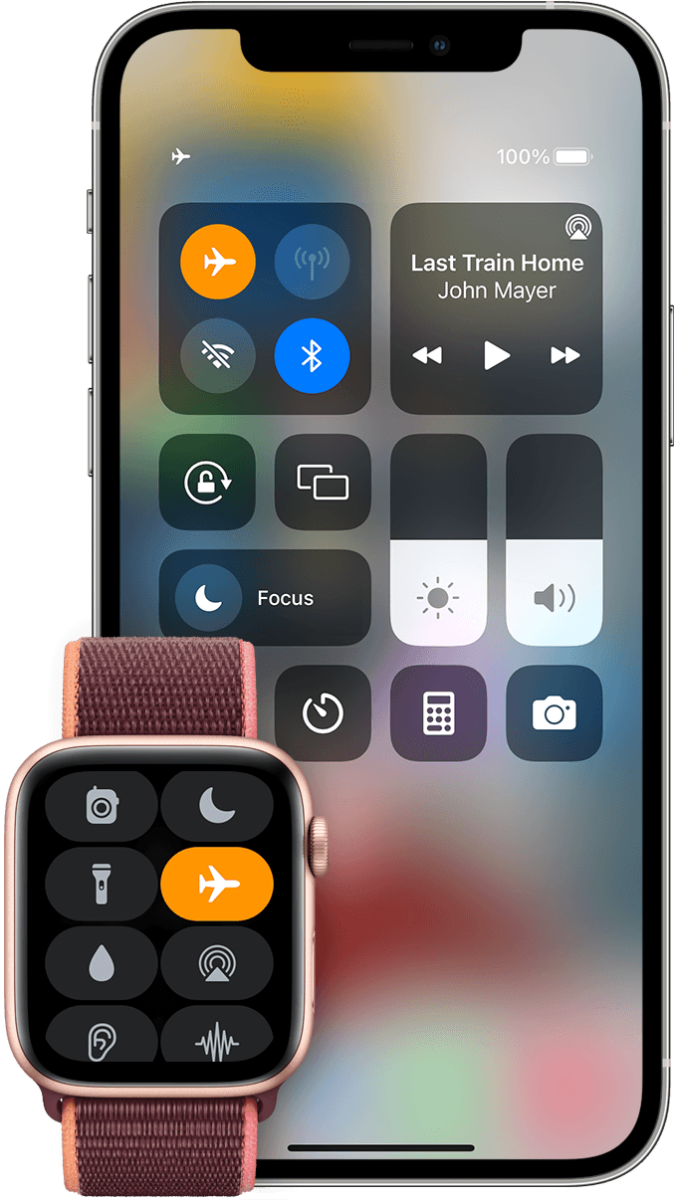 So as you know, switching your cell phone to Airplane mode (shutting off your cell data) while on the plane is still a mandatory federal requirement.

Do not worry. Your AirPods will work well even in Airplane mode since Bluetooth works fine even when your phone is in Airplane mode.

You can achieve that by following the steps:
Switch your phone to Airplane mode
Turn Bluetooth back on
5. Domestic Airplane Rules on using AirPods
As mentioned above, it is up to the respective airline to decide which electronic device they will approve on their planes.

Fortunately, all the top 10 US airlines allowed using AirPods on their planes.

All airlines except Allegiant allow the use of AirPods during the entire flight (during taxi, takeoff, and landing), also known as gate-to-gate.

Allegiant's website does not explicitly say gate-to-gate use is allowed. Instead, they say that the flight crew will notify the passengers when it is safe to use their devices.

Find the exact electronic devices policy wording for the top ten domestic airlines below:
| | | |
| --- | --- | --- |
| Airline | Allowed | Policy Wording |
| Delta | Yes, gate-to-gate | Policy allows customers to use portable electronic devices, all in airplane mode, during taxi, takeoff and landing on flights. |
| Southwest | Yes, gate-to-gate | Customers may use small portable electronic devices (PEDs) in "airplane mode" from gate to gate |
| United | Yes, gate-to-gate | Within the U.S. (including U.S. territories), travelers may use permitted small, lightweight portable electronic devices in non-cellular transmitting mode at all times. |
| Alaska | Yes, gate-to-gate | You may use small portable electronic devices during all phases of the flight provided they are in 'airplane/game' mode, unless the Captain directs the devices to be turned off. |
| American | Yes, gate-to-gate | You can use your cell phone, laptop and other electronic devices onboard until advised by the flight crew, but phone calls aren't allowed during flight. |
| JetBlue | Yes, gate-to-gate | Portable Electronic Device use will be allowed on JetBlue aircraft during all phases of flight, including taxi, take off, cruise, and landing except during certain low-visibility landings. |
| Hawaiian | Yes, gate-to-gate | You may use portable electronic devices from departure gate to arrival gate on our domestic and most phases of our international routes. |
| Spirit | Yes, gate-to-gate | Small portable electronic devices (PEDs) may be used during all phases of flight including taxi, take-off and landing. |
| Frontier | Yes, gate-to-gate | Passengers can use personal electronic devices in "airplane mode" during all phases of flight. |
| Allegiant | Yes, gate-to-gate | Laptops, portable movie players, portable music players, and other approved devices can be used onboard the aircraft. The in-flight crew members will notify all passengers when it is safe to use these devices. |
6. Can you Use AirPods with In-flight Entertainment?
I will not have a piece of good news for you. Unfortunately, most of the in-flight entertainment systems do not have Bluetooth built-in.

Because of that, you would need to use free wired headphones offered to you on the board. But, of course, you can also use your wired headphones if you have any.
However, not being negative only, there is a solution for you. You can buy an airline Bluetooth adapter to plug it into the in-flight entertainment system, and thanks to that, it enables you to connect the AirPods through the adapter.

There are mixed guides and opinions about this solution, so research before buying anything.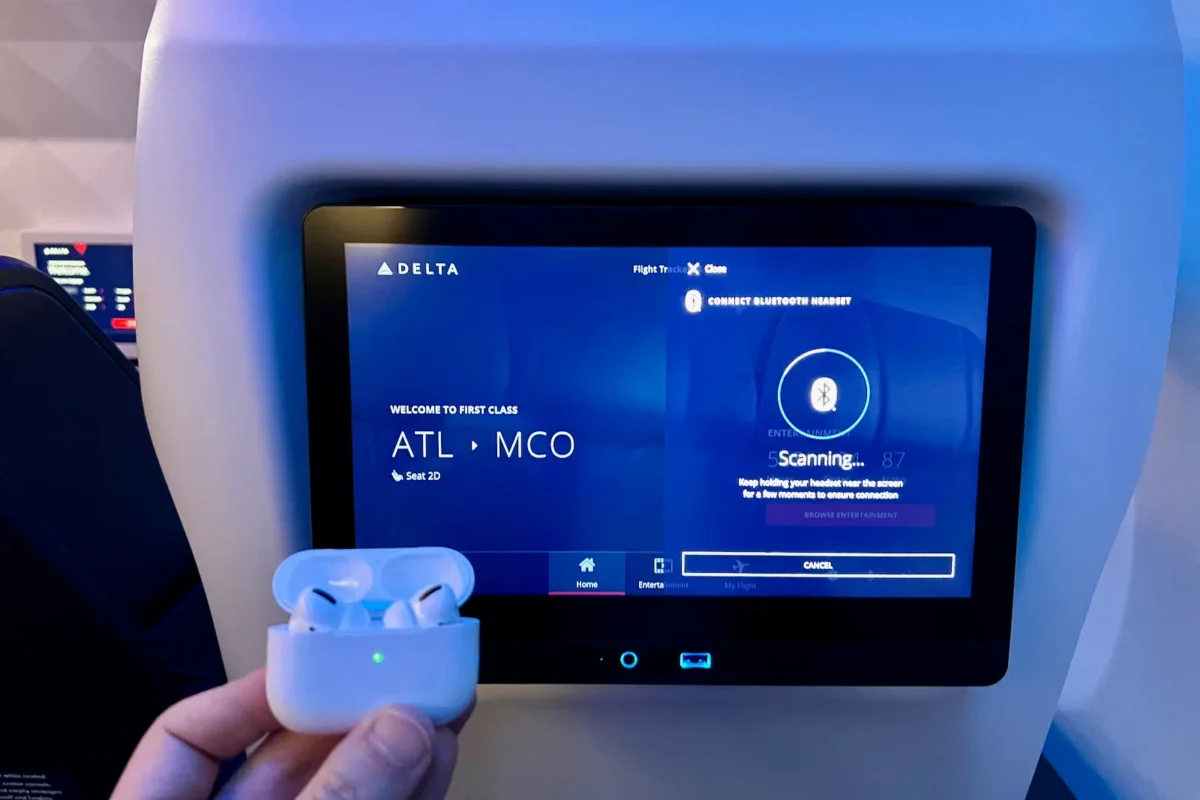 Another good news is that huge airlines like Qatar, Delta and United started to build their planes with Bluetooth capabilities. That would mean no more wired connections in the future. Just sit down, connect your AirPods, relax and enjoy your flight.

7. Traveling Through the Transportation Security Administration With Your Apple AirPods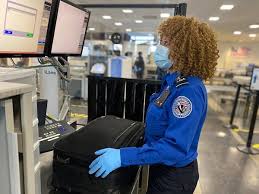 To Sum Up …
As stated above, FAA approved Bluetooth devices on the plane in 2013, which means you can legally use your AirPods gate-to-gate with most airlines.
The rule of switching your phone to Airplane mode is still valid and mandatory since cellular data might interfere with the plane's internal systems.
Last but not least, TSA approves carrying AirPods in both carry-on and checked luggage, so you don't need to take out your AirPods.

Check here if you'd like to clean your AirPods before the flight.