I bet you are one of those users waiting for their desired Apple AirPods for a long time. I am sure you went through all the model's comparisons, and you might have had high expectations from the AirPods, and they are fully justified.
Then why are your AirPods so quiet after some time? No worries if your Apple AirPods experience the issue with a low sound, there are multiple reasons and fixes.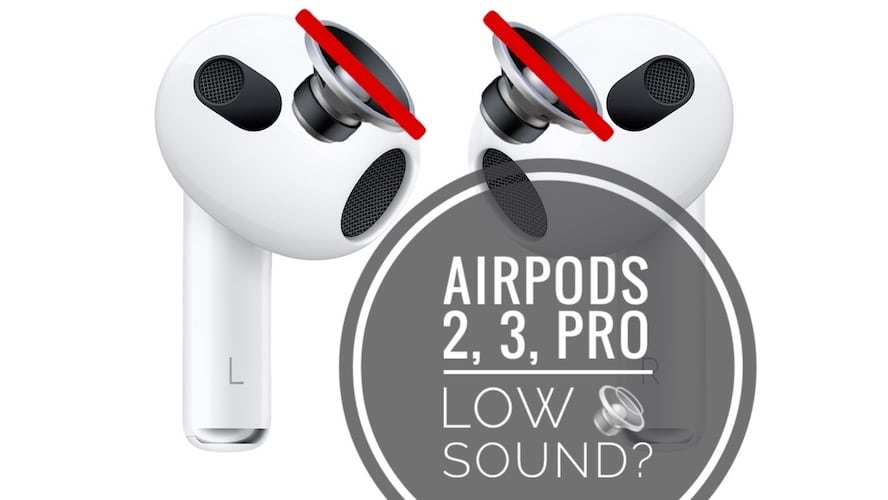 Why are your AirPods so Quiet – how to fix it?
If your Apple AirPods are quiet, the most probable reason is earwax, dirt, or sweat, which have built up and formed a layer over your AirPods speaker. Use a dry toothbrush or Q-tip to remove them from your AirPods gently, and the sound will get better instantly.
1. Earwax, Sweat, Moisture
I am sure you'll agree that while using your Apple AirPods, they get dirty from time to time. It could be caused by dirt, grime, earwax, etc., either in your Apple AirPods or the charging case. However, all these things are the root cause of most sound issues of your Apple AirPods.
If you wear your AirPods in the rain or during a workout, moisture will lead to buildup. The salt from your sweat remains in your AirPods, which can also mess up the sound quality of your AirPods. On top of that, drying AirPods will pick up dust from the surroundings.
The issue is present even more on the AirPods Pro and their rubber tips – they collect sweat, earwax, and dirt like hell.
If the sound quality and volume decrease rapidly, get a closer look to see if there is not any grime and get it cleaned by following the steps below.
Grab Q-tip or dry toothbrush and clean these areas gently:
Metal ring at the bottom of your Apple AirPods

You can also add a little bit of isopropyl alcohol at the end of your Q-tip if required – approved by Apple.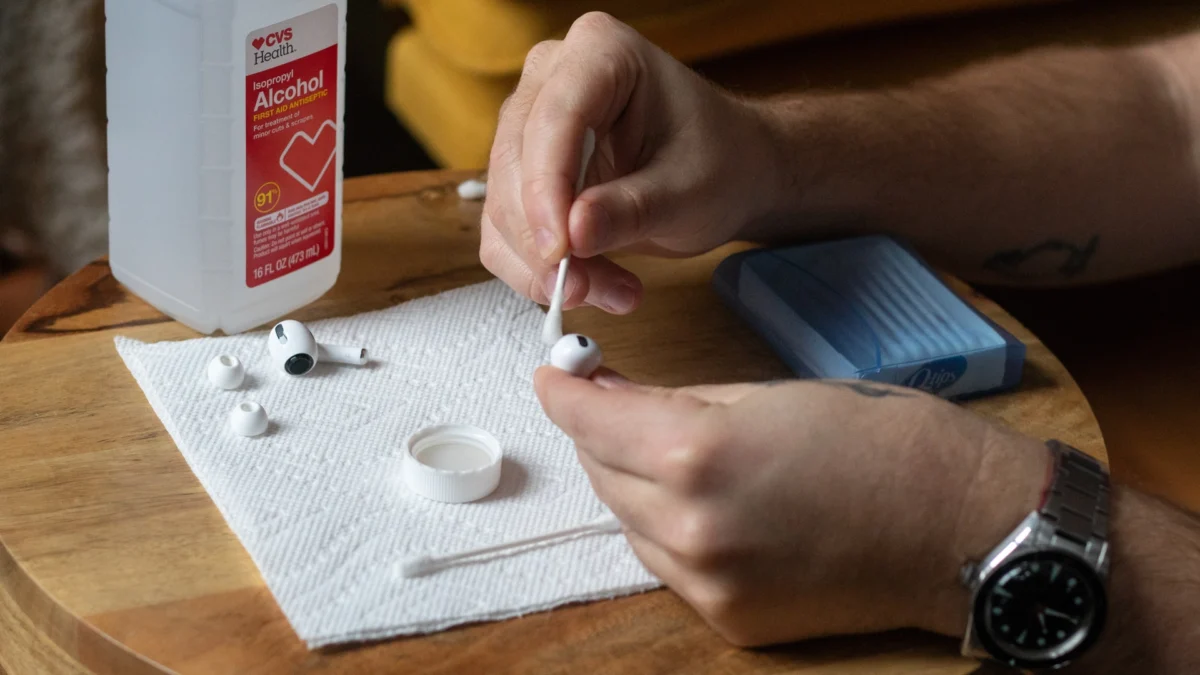 Speaker of your Apple AirPods

in case you need to clean your Apple AirPods Pro, you need to remove the tip first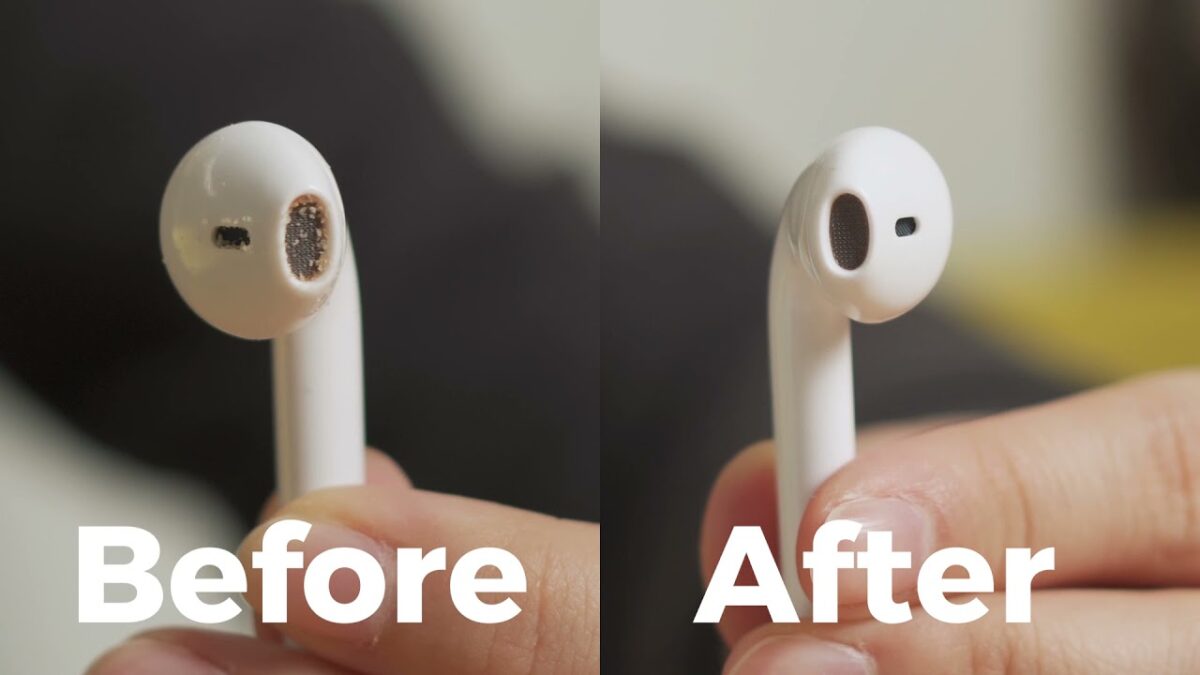 Following the steps above improves your Apple AirPods sound and volume intensity significantly.

Note: Do not use any soap or water. That will only make it worse or even break your AirPods completely.
2. Low Power Mode
If you are used to putting your iPhone in Low Power Mode, you are hopefully aware that it also decreases the volume on your AirPods. To make your AirPods louder, turn off low power mode.
You might be wondering now if it's not a design flaw since your AirPods has their battery and so it does not drain the battery of your iPhone.
Even though there is no logical reason behind it, there is a relation in between, so if you are using ANY headphones with Low Power Mode enabled on your iPhone, the volume will be decreased.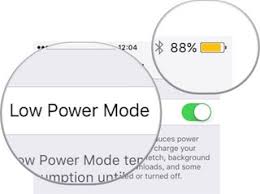 If your AirPods volume got lower while you have enabled Low Power Mode on your iPhone, follow these steps to disable Low Power Mode and increase the volume of your AirPods:
Go to the Settings
Select Battery
Toggle Low Power Mode OFF
If this advice does not fix your AirPods volume issue, follow the next steps.
3. Volume Limit
Most phones and audio devices, like in-ear/over-ear headphones, have a safety feature that keeps the volume from getting too high, damaging your ears.
Most of the time, the feature works fine without limitations. However, it can limit your volume if the music you are listening to or video you are watching isn't mixed correctly or if you are in a too much loud environment.
Follow these steps to turn off volume limit on your iPhone running iOS15 and above:
Go to Settings
Select Sounds and Haptics
Tap on Headphones Safety
Toggle off Reduce Loud Sounds
4. Software Issues
While using outdated software, you might face AirPods connection issues, sound quality issues, and volume issues.

Always keep your device up to date. By running the most recent software, you eliminate all the possible compatibility gaps with other devices, not only your Apple AirPods, and keep your device secure.
Last but not least, all the new releases of iOS also bring new features to the end users.

If you don't want to think about it or check for an update manually, you can enable automatic updates on your device.

Update iOS and enable automatic updates by following these steps:
Go to Settings
Scroll down to General
Select Software updates
Choose Automatic updates
Toggle Download iOS updates and Install iOS updates
Go back and check if there is any pending update available
If yes, select Install Now.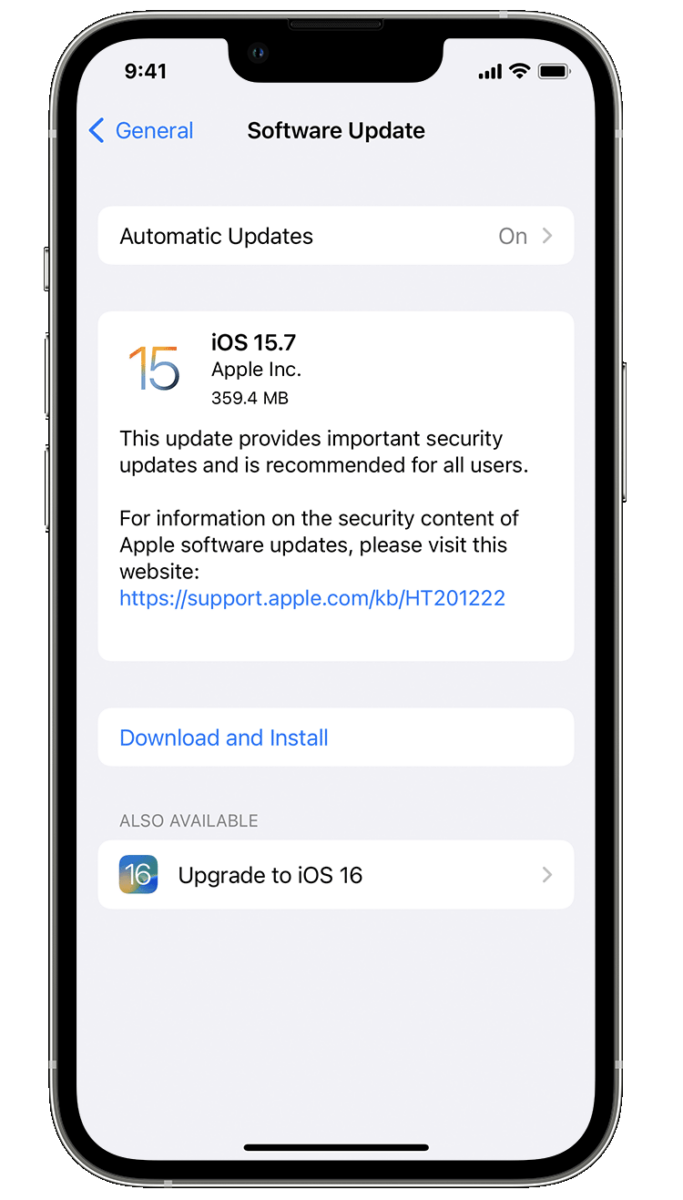 Once again, always keep your device up to date.
5. Hardware Issues
I am very sorry to mention this. Unfortunately, Apple AirPods are not indestructible as you might think. If your AirPods suffer from water or heat damage, that could negatively affect their performance, and they will not provide the same quality of sound as they did before.
There could be so many accidents. For example, they drop into the soup; you forgot them in your pocket when you did laundry, and so on.

Unfortunately, there is not an as easy solution as in the previous cases. Your only option is to go to the Apple store and buy a new pair of AirPods.

If they are damaged, there is no real possibility of fixing them.
6. Nearly Dead Batteries
Remember that if your Apple AirPods have a low battery (10% or less), they might lose connection, sound quality, volume, or microphone functionality.

Because of the reasons above, it's always best to keep your Apple AirPods fully charged. And it's not that hard since Apple AirPods can charge fully in approx. 1hour. You can even get one hour of playback by charging for 10 minutes. Which is just brilliant, isn't it?

Additional tip: Clean Your Ears Equal Clean AirPods
Do you want your AirPods not to get dirty that often? Stop the problem at its source – clean your ears properly and regularly.
You are laughing now, but I am serious. It may sound like common sense, but 90% of people do it wrongly. Only 10% of the population needs to clean their ears due to an abundance of earwax, and the rest should rely on self-cleaning their ears.
The most common way, cleaning your ears with Q-tip or by your finger, can lead to the production of even more earwax, and that's not very good for you.
That's, of course, bad for your ears and everything you put into them.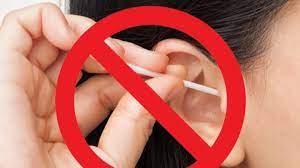 Experts say you should only clean your outer ear with the Q-tip when necessary. Leave your ear canal untouched. Cleaning your ear canals with Q-tips may lead to severe troubles.
Of course, no matter what you do, you won't prevent your AirPods from getting dirty, so you will need to clean them from time to time. However, cleaning your ears way too often and in the wrong ways could lead to more negative results than positive ones.
If you want to have your AirPods as clean as possible, keep your ears clean – and the best way of doing that is not to clean them.
To Sum Up …
Like other wireless headphones, Apple AirPods can face sound quality, volume, and connection issues. However, if you check all tips and guides on this page, there is a high chance you will resolve your problem with your Apple AirPods and their volume intensity.
Let's start with the easiest step, cleaning your AirPods on your device, which is the root cause in most cases. More tips can be found here.
If your Apple AirPods are still facing an issue with sound quality or volume – and you followed all the steps in this article, you should look for an expert to help you in this area.
With some older models, buying a new one can be a great idea. With headphones, you can get significantly better sound quality, including a full warranty, for a slightly higher price.
If your Apple AirPods are new, check if you still have a warranty on your device and use that if possible.